Probe Allegations Against Bawa, Southern, M'Belt Leaders Tell Buhari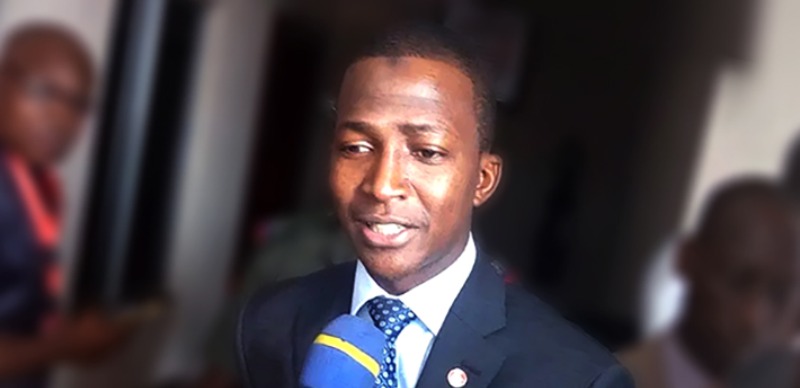 The Southern and Middle Belt Leaders' Forum (SMBLF) has asked President Muhammadu Buhari to investigate the allegations leveled against the chairman-designate of the Economic and Financial Crimes Commission (EFCC), Abdulrasheed Bawa.
Naija News reports that shortly after his nomination was made public, Bawa was accused of selling about 244 petrol-bearing trucks in 2019 worth N20 to 30 million to his associates at ridiculous amounts.
The trucks were said to have been previously confiscated from suspected looters but Bawa was alleged to have deprived the country of at least N4.88 billion in potential loot recovery by his action.
According to reports, Bawa was later arrested and detained and later removed as EFCC's zonal head in Port Harcourt by the Ibrahim Magu leadership of the commission following controversy around the trucks recovered by the zone.
However, in a statement on Tuesday, the EFCC denied claims that Bawa was involved in a multi-billion naira fraud during his time as the zonal head in Port Harcourt.
But in a statement jointly endorsed by spokesmen of the group, Yinka Odumakin (South West), Chief Guy Ikokwu (South East), Senator Bassey Henshaw (South-South) and Dr. Isuwa Dogo (Middle Belt) asked Buhari to clear the air on the allegation of corruption against Bawa.
The group said the president, despite proclaiming anti-corruption as one of its cardinal programmes, the administration had been tainted with several corruption cases.
The group said: "The anti-graft war has suffered so much damage of mismanagement under this regime and this may be the last straw to break the back of its camel.
"But walking the talk has been a challenge for the president as his first nominee, Ibrahim Magu, remained unconfirmed in almost five years because of the damming report of the DSS on him which showed he is a man that should be running from anti-graft instead of looters running for him.
"As they are managing to clean up the Magu mess, he has put forward Mr Abdulraheed Bawa as a replacement.
"But facts coming out about his latest nominee show that the whole anti-corruption war is a joke that can only impress the unwary."