Nigerian Government Raises Alarm Over Fresh Ebola Threat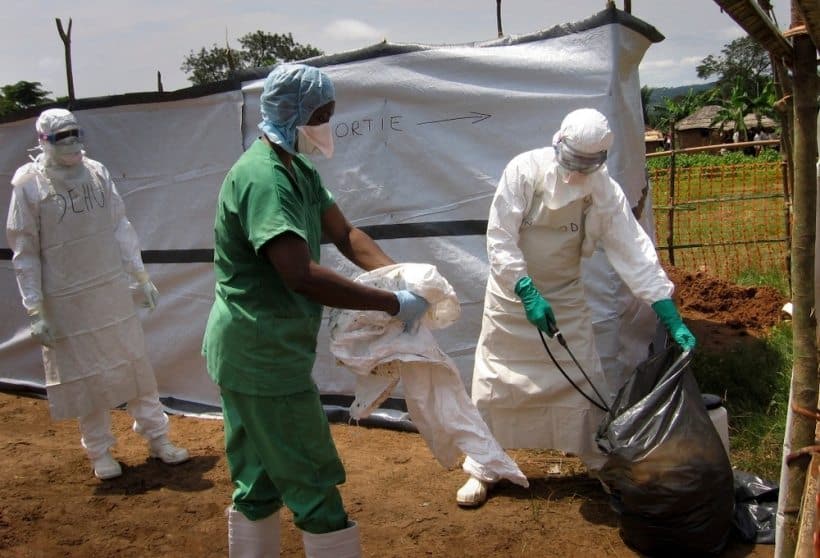 The Federal Government has warned Nigerians about the outbreak of Ebola in neighboring countries.
The chairman of the COVID-19 Task Force (PTF) and Secretary to the Government of the Federation, Boss Mustapha, said Nigeria would tighten security checks at its entrances, especially from Ebola-hit Guinea and Congo
"This is not only the responsibility of the government, all Nigerians and the general public have a role to play," he said during the committee's speech on Monday evening in Abuja.
New COVID-19 model in Nigeria.
In his remarks, the Director-General of the National Center for Disease Control and Prevention (NCDC), Dr. Chikwe Ihekweazu, said 29 people had been identified as infected with the new strain of COVID-19 model B.1.1.7. different states.
He said in order to provide more opportunities to contact the NCDC, the commission had issued a hotline number 6232 to call for more accurate information on communicable diseases.
He said from next week the PTF would launch a system to assess the results of testing from around the world.
For his part, the Manager of PTF Infectious Diseases, Dr. Mukhtar Muhammad, said the Commission would impose harsher penalties on violators of immunization laws, especially those imported from abroad.
He said any foreigner found violating the law would be detained and would have to pay out of pocket.
In February we will receive the COVID-19 vaccine – Minister
Health Minister Osagie Ehanire has said that by the end of February, Nigeria will have received 16 million COVID-19 vaccines in the first phase through Vaccines Global Assess Facility.
The country also received 1.4 million more AstraZeneca vaccines out of the seven million donated by MTN.
He revealed that 500,000 of the AstraZeneca vaccines will arrive in the country before the end of February; the remaining 900,000 by the end of March 2021.
At least 1,750 people have died of COVID-19 in Nigeria since its outbreak in February 2020.
Since its second outbreak in Nigeria, more than 146,350 people have been infected, and of those more than 121,190 have recovered, killing at least 35.
Source: Naija News