Gumi Reveals Those Who Taught Herdsmen How To Kidnap Nigerians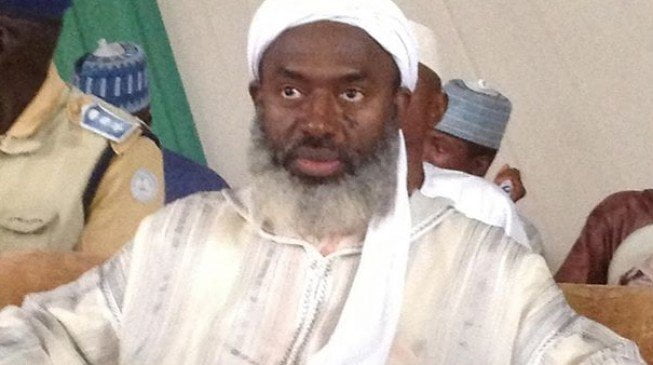 Renowned Islamic cleric, Sheikh Ahmad Gumi has revealed that herdsmen were not always criminals and kidnappers but were forced into the act as a form of self-defence.
The cleric added that herdsmen learnt kidnapping from the Niger Delta militants, particularly, the Movement for the Emancipation of the Niger Delta (MEND).
According to him, it was when herdsmen became victims of cattle rustling that they learnt some of their current acts to be able to defend themselves.
He added that if the government could give amnesty to the Niger Delta militants, then it should be able to give amnesty to the herdsmen also.
Gumi made the submissions on Tuesday during an appearance on AIT noting that only about 10 percent of herdsmen are criminals and if the government gives amnesty to the remaining 90 percent, the criminals among them will be exposed.
In his words, "We didn't take a different route of trying to solve this problem and that is why we are still here today. And when we say amnesty, we don't mean that anyone proved to be involved in murder should go free as such," Gumi said.
"They learnt kidnapping from MEND. I do not see any difference. They were the first victims of rustling. Their cattle is their oil. What we are seeing now is more of an insurgency than banditry. I can say 10 percent of the herders are criminals not 90 percent, in the end, they took up weapons to protect themselves from extinction.
"They themselves can take care of the little remnants of criminals among themselves because they don't want anybody to bring mayhem to them."
It will be recalled Gumi once blamed the government for the decision of the herdsmen to take up arms, saying they felt neglected.
The cleric blamed Nigerians for contributing to insecurity, adding that herdsmen are only interested in their cows.
Meanwhile, the spokesperson of the Nigeria Army, Brigadier General Mohammed Yerima, has denied the report that the military is benefiting from terrorism.
Islamic cleric, Sheikh Ahmad Gumi, on Thursday alleged that military authorities are not interested in end terrorism in the country because they making billions of naira from it.
Gumi who has been having meetings with bandits in an attempt to negotiate with them, stated this while speaking on Arise TV.
Source: Naija News