Presidency Blows Hot, Gives Fresh Directive To Police On Fulani Herdsmen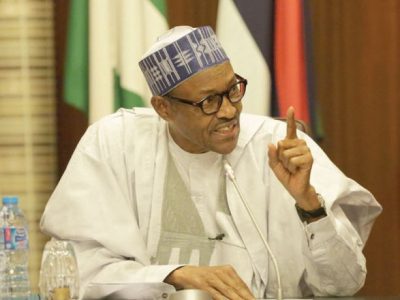 The presidency on Monday reiterated that Fulani herdsmen identified to be criminals will not be treated with kid's gloves but would face the full wrath of the law.
The assurance was given by the Senior Special Assistant to the President on Media and Publicity, Garba Shehu who noted that work is in progress to curb the activities of the criminals which has caused crisis in many parts of the country.
He added during his appearance on Channels Television's 'Sunrise Daily' programme as monitored by Naija News that President Muhammadu Buhari is not in support of the activities of these criminal herdsmen.
The presidential media aide noted that Buhari understands his role in protecting every citizen of the land as enshrined in the constitution and won't hesitate to take needed action.
Shehu also called on the Police to publish the names of criminal herdsmen that have been arrested nationwide and currently undergoing trial.
In his words, "The president is more than concerned of the ongoing situation, he is fully conscious of the fact that it is the responsibility of his government to work with the whole Nigerians to secure lives and stop the ongoing crisis whether they are kidnapping or the new line of ethnic violence. He condemns it and he does not support it.
"The fact now is having spoken against it, it follows that all security agencies must take their line of action from the president's remark and do that which is necessary which is to stop the escalation of the violent attacks being witnessed in some parts of the country and ensure that it does not go beyond where it has been recorded."
"I hope the headquarters of the police will take responsibility and publish the full list of Fulani herders who are undergoing trials in various states, particularly in Benue State.
"Trials are going on, convictions have been made and the president cannot be complicit. It is very uncharitable. The president cannot be complicit in the kinds of things being said of him."
It will be recalled as earlier reported by Naija News that President Muhammadu Buhari Senior Special Assistant on Media and Publicity, Garba Shehu, on Sunday said his principal has vowed that his government will not allow any ethnic or religious violence.
The Presidential aide stated this in a statement titled "President Buhari condemns reported cases of ethnic violence in the country."
The statement reads in part, "President Muhammadu Buhari has vowed that his government will protect all religious and ethnic groups, whether majority or minority in line with its responsibility under the constitution."
"In a reaction to reports of breakout of violence in some parts of the country by some ethnic and sectional groups, President Buhari warned that the government will not allow any ethnic or religious group to stoke up hatred and violence against other groups."
"The President condemned such violence and gave assurance that his government will act decisively to stop the spread of any such violence."