"APC Zones 2023 Presidency To South South"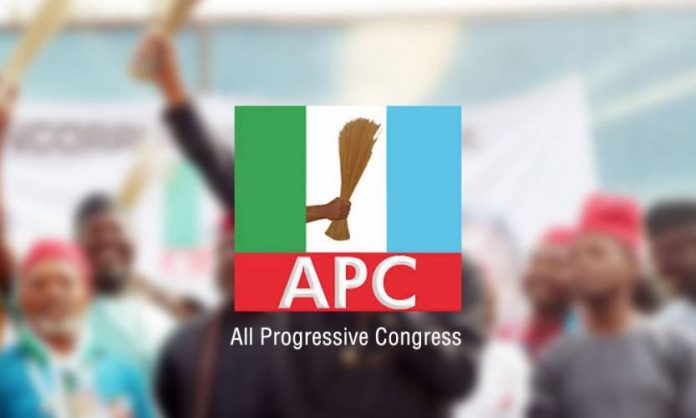 A chieftain of the ruling All Progressive Congress (APC), Senator Abubakar Geiri, says the party has zoned the 2023 presidency to the South-South.
Geri, Chairman, APC Registration and Revalidation Panel for Akwa Ibom State, made this known on Sunday during the kick-off of the registration and revalidation exercise in Uyo, the state capital.
According to Geiri, said President Muhammadu Buhari and the Caretaker Chairman of the party, and Yobe State Governor, Mai Mala Buni were aware of the decision.
Geiri, represented by the Secretary of the Panel, Hon. Sheriff Banki, called on the south-south wing of the party particularly the youths and the women to mobilize themselves and register for taking over in the 2023 election.
He said: "In 2023, the presidency is coming back to the South, I am not saying this by myself, I have the authority of Mr President, I have the authority of the national chairman of the party to tell you that the presidency is coming back to the South. So, with this, the ball is now in your court. 
"I am sure that very soon all of this mushroom party would also copy us and say their presidency would also come to the South. So, you can see, if you don't come out en masse to register for APC our candidate may still not win. So, come out and register and vote for APC in all the elections that are coming.
"We are particularly calling on the youths and women to out in en masse and own this party because we have almost done our own, we are on our way out and we want our sons and daughters to come and take over from us."
He commended the Akwa Ibom state chapter of the party for taking the revalidation seriously by turning up for the exercise en masse.
Geiri said the exercise has witnessed a large turnout in less than four days of its commencement across the country which has also led to the exhaustion of registration documents.
He added that before Wednesday, registration documents would be supplied to all units for people to continue their revalidation.
"You have already shown clearly by coming out in en masse to register, the information that we have is that in less than four days, all the registration centres in all the units have almost all exhausted their registration documents. 
"If you go to register and they tell you that the forms have finished, don't worry, more are coming from now till Wednesday, everybody will have the opportunity to register from his own unit and this the foundation for APC to take over Akwa Ibom come 2023," he said.