We'll Expose Criminals, Collaborators Among Us — Miyetti Allah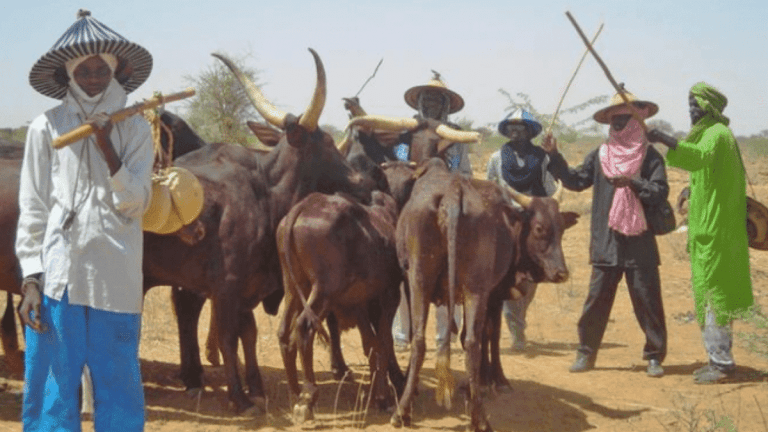 The Ekiti State chapter of the Miyetti Allah Cattle Breeders Association of Nigeria (MACBAN) has promised to expose any member with criminal tendencies to security agencies in the state.
Chairman of the association, Alhaji Adamu Abache, gave the promise in Ado Ekiti on Thursday during a security meeting, organized for all ethnic nationalities in the state.
Abache disclosed that the association has canceled the use of underaged for cattle rearing in the state, adding that it is ready to work with the government in order to expose any herdsman found perpetrating crime in any part of the state.
He also condemned the general stigmatisation of MACBAN members as criminals, saying that the only thing the association wants is peace in the state.
Abache stated that MACBAN members are ready for registration, data capturing, urging the state government to allow their local government heads to be in charge of the bio-data.
He said: "I have ordered my people to expose any herder or group of herders found perpetrating criminality, because we want peace and we want to live in peace with Ekiti people.
"We also want to bring to your notice that we have cancelled the idea of using underaged for cattle rearing in the state.
"Fulani herdsmen living in Ekiti are for peace and they are law-abiding. That is why we have decided that we will continue to live together with our hosts in peace.
"We will also continue to support the present administration in the state, for all of us to enjoy peace.
"But, the government too should help us by providing identification cards for all our members, because the herdsmen are also facing a lot of challenges in the forests, regarding identification. \
"Government should make it mandatory for all the Fulani herdsmen living in Ekiti to register.
"The bio-data should be done through our local government heads; government must know where we live and where we do our businesses so that whoever perpetrates any criminal activity can be traced, arrested and handed over to security agencies."