COVID-19: Obiano Reviews Curfew In Anambra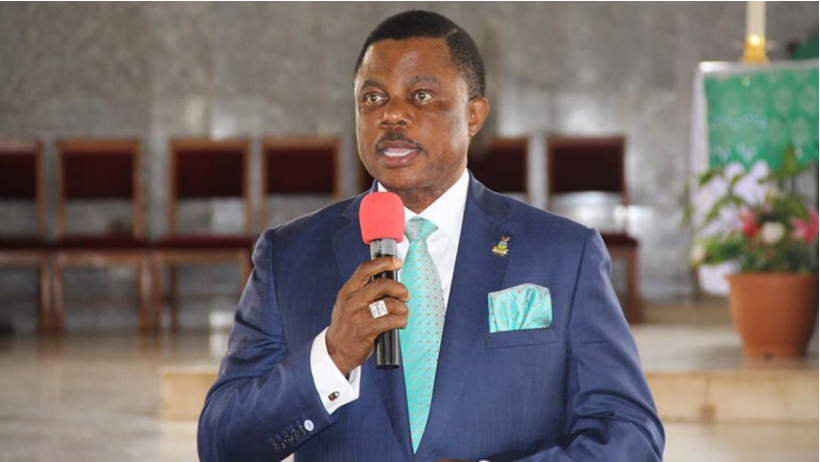 Governor Willie Obiano of Anambra State has announced the suspension of the 9pm to 6am curfew placed to curb the spread of the deadly coronavirus (COVID-19).
This was made known by the Secretary to Anambra State government, Prof. Solo Chukwulobelu, on behalf of the government.
He the decision to suspend the curfew was because the state COVID-19 Task Force had reported an increase in the observance of COVID-19 preventive guidelines in the state.
"It has been observed that Ndi Anambra and residents have become conscious of the threat to life that COVID-19 poses. There is appreciable compliance to the Covid-19 preventive guidelines issued by the government.
"We are not relenting, as we shall continue with our various interventions, including public enlightenment, engagement with market leaders, churches, hospitals and caregivers, and other stakeholders with the aim of stopping the spread of the virus in our state" he said.
The SSG stated that Governor Obiano has directed the suspension of the curfew with effect from 6am, Saturday, 13th February, 2021.
He said "the residents should continue to adhere to the guidelines earlier issued by wearing a protective facemask when in public places and outdoors, maintaining social distancing at public gatherings, washing hands regularly with soap for at least 20 seconds each time ,using hand sanitizers regularly and if you suspect that you are showing symptoms of Covid-19, or feel unwell, contact the nearest hospital immediately. Do not self-medicate"