Senate Confirms Kuru As AMCON MD, Bello As MD NDIC, Others [Full List]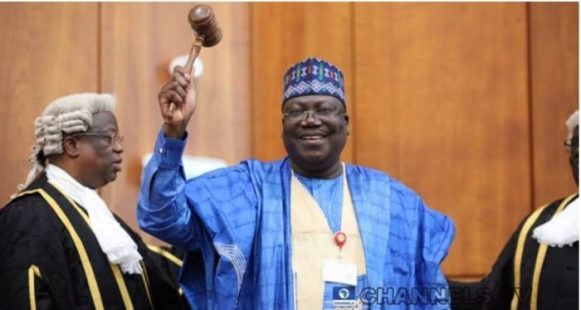 The Nigerian Senate has okayed President Muhammadu Buhari's nomination of Ahmed Lawan Kuru for reappointment as the Managing Director of the Asset Management Corporate of Nigeria (AMCON).
Naija News reports that the senate also confirmed the reappointed of Eberechukwu Uneze and Aminu Ismail as Executive Directors of AMCON.
The Upper chamber approved the nomination after receiving a report from the Senate Committee on Banking, Insurance and other Financial Institutions, chaired by Senator Uba Sani (Kaduna Central).
Lawmaker on Wednesday approved the recommendations of the committee during a voice vote presided over by Senate President Ahmad Lawan.
The Senate also approved the nomination of Bello Hassan and Mustapha Mohammed Ibrahim for appointment as the Managing Director and Executive Director respectively of the Nigerian Deposit Insurance Corporation (NDIC).
This followed the report of the Chairman, Senate Committee on Banking, Insurance and other financial Institutions, Senator Sani.
Senator Sani in his report recommended that the two nominees be confirmed for an appointment for the respective offices by the Senate based on their performance at the screening session.
Senators approved that the nominees be confirmed for appointment when Senate President Ahmad Lawan put the recommendations in the report to voice vote.
Source: Naija News