Northern Governors Move Against Open Grazing, Support Ranching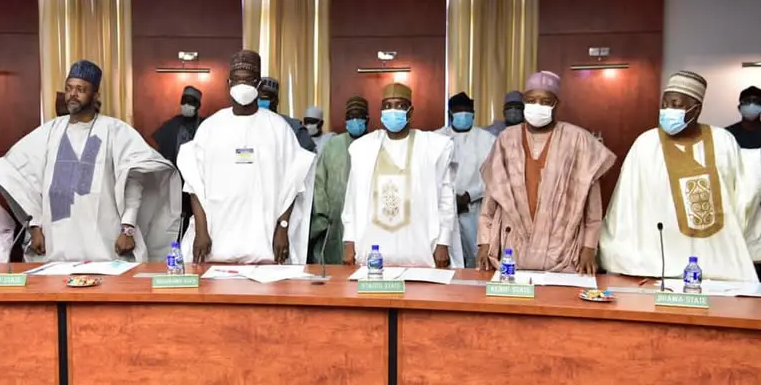 The Northern Governors' Forum says open grazing is no longer fashionable in modern society and has backed the establishment of ranches in the region.
The forum made this known in a communiqué issued on Tuesday after their virtual meeting on Monday, signed by its Chairman and Governor of Plateau State, Simon Lalong.
Lalong noted that the way forward for the herders is either by ranching or other acceptable modern methods, adding that it will sensitise the herders on the need to adopt ranching.
He asked the Federal Government to provide funding for the establishment of ranches in order to reduce the farmers-herders clashes in the country.
"And, with the rise of banditry – which he said was linked to cattle rustling – and the recent quit notices being bandied across the country, ranching offers the "the only way to control the insecurity," Lalong said.
"We were advising the federal government to also give grants to states that are ready with the land.
"We are not saying that it is compulsory for states that are not ready. But many states in the North are ready.
"We need some grants to start so that these people will not be moving here and there. We need to also keep them in one place. It's business. So definitely, that's the only way to control the insecurity."
The governor also called on his colleagues in other regions to arrest and prosecute criminals in their domains no matter the tribe and ethnic group.
Lalong condemned every form of criminality whether from herders, hunters, or farmers occupying forest reserves illegally.
The NGF Chairman noted that Northern governors were working hard to contain the threats of reprisals, following the eviction order issued to Fulani herdsmen in some parts of the country.