Why Insecurity Has Worsened In North West – El-Rufai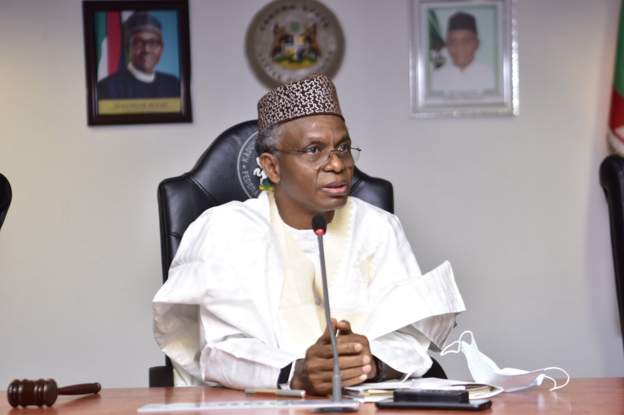 Governor Nasir El-Rufai of Kaduna State has revealed the main reason insecurity has worsened in the North West region of the country.
Speaking in an interview with the BBC Hausa Service on Monday, El-Rufai said the lack of unity among the northwest governors in tackling banditry and insurgency is the reason for the high level of insecurity in the region.
El-Rufai also faulted the lack of cooperation and trust between the governors in solving the security challenges facing the region.
He, however, asked his colleagues to come together and adopt a common approach in tackling banditry and kidnapping in the region, adding it will be difficult for any of them to tackle the problem alone.
The governor also condemned the idea of granting amnesty for criminals terrorising the zone, saying he will not negotiate or forgive any of the bandits.
El Rufai said: "The first time we came as governors we were able to unite and fight against cattle rustling; that one has worked.
"But when we attempted to unite and fight against bandits and kidnappers, it was not successful. Every state is on its own.
"This issue of banditry and kidnapping, if we don't unite and get support from the federal government, we cannot succeed.
"We need to unite and cooperate among ourselves and then the federal government supports us with the air force, army, and police to go into the bush and kill them at once. This is the only solution.
"Honestly, there is no unity among us, the governors. Everyone is adopting a different strategy.
"But like in Kaduna, we unite with Niger State (from North Central), we are doing everything together.
"The governor used to call me from time to time; we are comparing notes and doing things together. The other states are not like that.
"In some states, the governors think that they should dialogue with the bandits and forgive them to stop what they are doing. I don't agree with that.
"In Kaduna, we are telling the bandits we will not forgive them and no dialogue with them…If we catch any of them he is dead.
"So, we are in a battle with them. But people like the governor of Zamfara State think that dialogue is the best solution, so there are differences and divisions among us."