Ebola Virus Reemerges In DR Congo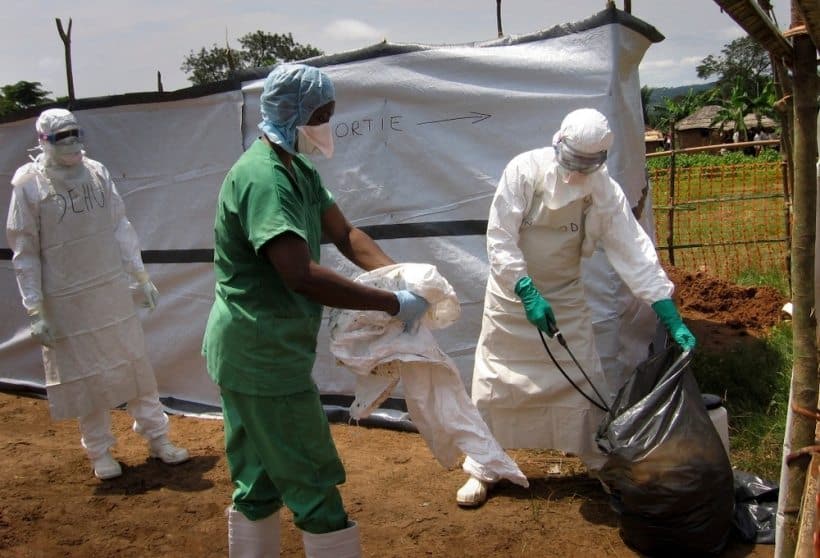 The Government of the Democratic Republic of Congo (DRC) has announced a new case of the Ebola virus.
Naija News reports that this is coming months after the outbreak was declared over in the Central African country.
In a statement on Sunday, the DRC Ministry of Health stated that the patient, who has since died, contracted the virus in Butembo, a city in North Kivu province.
The patient was the wife of an Ebola survivor and was said to have sought treatment at a local health centre.
Reacting to the new Ebola case, the World Health Organisation (WHO) said it is "not unusual for sporadic cases to occur following a major outbreak".
WHO said more than 70 contacts of the deceased have been identified, adding that its epidemiologists are on the ground investigating the case.
"The expertise and capacity of local health teams has been critical in detecting this new Ebola case and paving the way for a timely response," Matshidiso Moeti, WHO regional director for Africa, said in a statement.
"WHO is providing support to local and national health authorities to quickly trace, identify and treat the contacts to curtail the further spread of the virus."
TheCable reports that DRC's previous major outbreak which ended in June 2020 lasted for nearly two years during which 3,481 persons were infected out of which 2,299 died.
Another outbreak which was contained in November 2020 killed 55 out of 130 cases recorded in the northwestern province of Equateur.
The new Ebola case could threaten the DRC's response to the coronavirus pandemic which has killed 681 of the 24,600 patients infected in the country.