Destiny Etiko Speaks On The Billionaire 'Sugar Daddy' That Bought Her A Car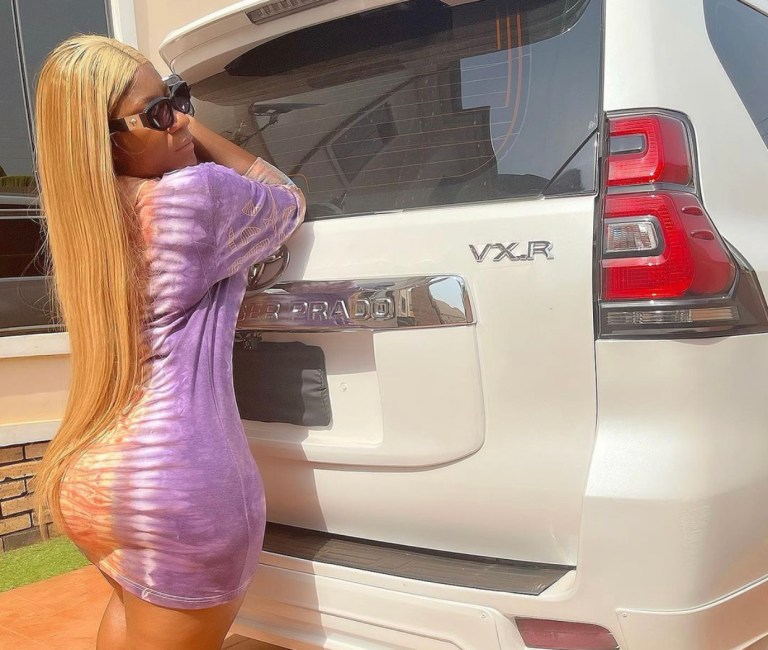 Nollywood actress, Destiny Etiko has denied rumours that billionaire businessman, Tein Jack-Rich was the one who bought her a new car she flaunted on social media weeks ago.
The Nigerian actress who denied having an affair with the billionaire as suggested in the rumour added that she's an independent woman that makes her money herself and has never met the man in question.
Naija News previously reported that Etiko, bought a brand new Toyota Land Cruiser Prado for herself and has taken to social media to share the pictures.
As seen from the pictures she shared on her Instagram page, the actress got the car a customized "Drama Doll" number plate.
Sharing the pictures, the 31-year-old Enugu born actress added the caption: "An extra baby added to my garage. MULTIPLE INCREASE ONLY. Thank your Lord. WWUDD."
However, shortly after she shared the photos of the new car, rumours started flying around that the multi-million naira car was bought for her by the oil magnate, Jack-Rich.
The actress has now come out to deny such, explaining that no one has been sponsoring her luxurious lifestyle as she is an independent woman.
She shared a video on her Instagram page on Sunday where she wrote: "So I am here to clear the air. I don't know this man you people speak of. As a matter of fact, I have never met him in my entire life. I swear with my life."
"I swear with everything I hold sacred. Infact, apart from my life, another person I hold so dear to my heart is my mother. I swear with my mother's life.
"If I have ever met this man or him giving me any money or him sponsoring my projects or him even buying me a car, let it not ever be well with me and my generation but if not, these people cooking this whole thing up, the blogs sponsoring it, it shall never be well with you all and your entire generation."
She said those behind the rumours are only haters jealous of her lifestyle and the good things God has blessed her with.
Meanwhile, a fan of Burna Boy, Samuel O, has narrated an accident involving his car and the singer's convoy on Saturday night in Lagos State.
In a post on Twitter, Samuel, who also goes by the name Duke of Lagos on the social media platform, said his car was hit at Lekki Phase One while waiting for the traffic light to turn green.
What pained Samuel more was that Burna boys told him to 'f–ck off".
Samuel, an auto mechanic, narrated his experience on Twitter Saturday night, in multiple tweets to call out Burna Boy.