Herdsmen Crisis: Soyinka Reveals Position On Sunday Igboho, Blasts Buhari (Video)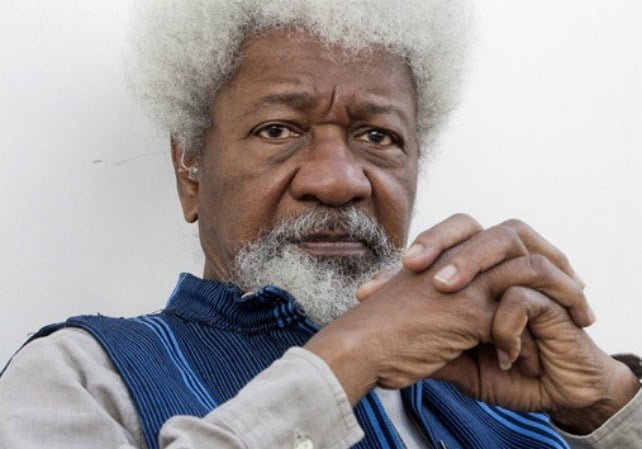 Nobel Laureate, Professor Wole Soyinka has made his view on the actions of Yoruba activist, Sunday Igboho as regards Fulani herdsmen known.
Soyinka in his submission noted that Igboho responded to a situation that pushed him to explosion point in the way he knew how, adding that whatever excesses or errors noticed in his actions is for others to help or correct him.
The Professor noted that the most important thing is that Igboho was bold enough to respond to an unacceptable situation which has become a source of worry to many Nigerians.
He however denied earlier media reports claiming he described Igboho as a hero. Professor Soyinka made his view public during a recent interview with the BBC Pidgin service.
Earlier during the same interview, Soyinka also told President Muhammadu Buhari that the activities of criminal herdsmen could lead Nigeria into another civil war.
To stop the crisis from escalating further, Soyinka said the President needs to address the nation in clear terms and tell the cattle rearers not to infringe the rights of other citizens while conducting their own private business.
He urged Buhari to give instructions to the security forces to protect citizens else the President would continue to be seen as supporting the activities of the criminal herdsmen.
Soyinka added that he, like every other Nigerian is tired of the situation and can't just sit down and watch but is ready to take action and put an end to the insecurity.
He noted that Buhari's continued silence is like endorsing the activities of the criminal herdsmen and if he doesn't speak out, it means the President is complicit in their activities.
"If we continue to wait for the resolution to be centrally handled, we are all going to become, if not already, slaves in our land", he said.
"We are here not just to live, but live in dignity. Right now our dignity is being rubbished", he added.
Watch the video
Meanwhile, a renowned Islamic scholar, Sheikh Ahmad Gumi, has condemned those agitating for Biafra and Oduduwa Republics.
In an interview with BBC Pidgin on Saturday, the Islamic cleric, who compared the agitators to the Boko Haram terrorists, described them as "miscreants".
Gumi said those agitating for Biafra and Oduduwa Republics are not different from the Boko Haram sect terrorists in the North.
The cleric said that the majority of Nigerians want a united nation where peace and equity abound and not a country divided along ethnic and religious lines
Gumi also faulted the activities of the agitators who are only pushing their own different ideologies and interests in order to cause chaos in the country.