Atiku Reacts To Cryptocurrency Ban, Tells Buhari Not To Close Down Nigeria's Economy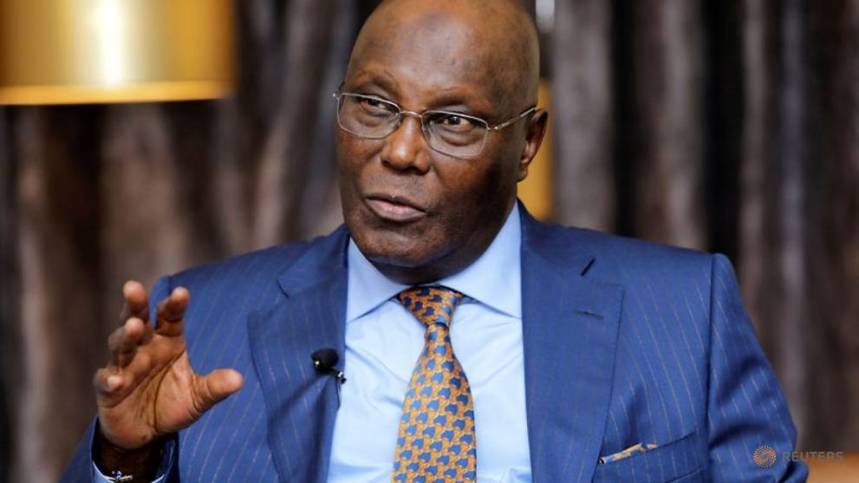 Former Vice President Atiku Abubakar has told the federal government led by President Muhammadu Buhari to avoid policies that will push investors away from Nigeria.
Atiku submitted that in the face of global economic challenges which is also affecting Nigeria, the government should be opening up the economy and not closing it.
The PDP chieftain's submission comes after the Central Bank of Nigeria (CBN) on Friday, shut down the trading of cryptocurrencies in Nigeria, and ordered banks to close accounts operated by crypto traders.
The apex bank in its directive in a circular signed by Director of Banking Supervision, Bello Hassan, and Director, Payments System Management Department, Musa I Jimoh warned that disobedience to the directive will attract sanctions.
Reacting to the development, Atiku in a personally signed statement on Saturday made available to Naija News urged the government to revisit the policy, saying the country already has enough economic issues it is dealing with without banning cryptocurrencies.
He added that employment opportunities need to be created for the youths and the foreign capital inflow into Nigeria which is at a four-year low, having plummeted from $23.9 billion in 2019, to just $9.68 billion in 2020 needs to be resucitated.
In his words, "The number one challenge facing Nigeria is youth unemployment. In fact, it is not a challenge, it is an emergency. It affects our economy, and is exacerbating insecurity in the nation.
What Nigeria needs now, perhaps more than ever, are jobs and an opening up of our economy, especially after today's report by the National Bureau of Statistics indicated that foreign capital inflow into Nigeria is at a four year low, having plummeted from $23.9 billion in 2019, to just $9.68 billion in 2020.
Already, the nation suffered severe economic losses from the border closure, and the effects of the #COVID19 pandemic.
This is definitely the wrong time to introduce policies that will restrict the inflow of capital into Nigeria, and I urge that the policy to prohibit the dealing and transaction of cryptocurrencies be revisited.
It is possible to regulate the sub sector and prevent any abuse that may be inimical to national security. That may be a better option, than an outright shutdown.
There is already immense economic pressure on our youths. It must be the job of the government, therefore, to reduce that pressure, rather than adding to it.
We must create jobs in Nigeria. We must expand the economy. We must remove every impediment towards investments. We owe the Nigerian people that much."
Meanwhile, a renowned Islamic scholar, Sheikh Ahmad Gumi, has called on President Muhammadu Buhari to use the billions used in fighting insurgency to meet the demands of armed Fulani bandits in the forest.
"Such billions would be more than enough if judiciously used to address all the demands of the armed Fulani, including providing them with basic amenities, training them and providing them with the needed capital," he added.
Naija News reports that the Kaduna-based cleric stated this when speaking during the continuation of his five-day visit to bandits' and Fulani settlements in Zamfara State.
Gumi kicked against the Government's use of force in the fight against what he called a typical insurgency in the North.
According to the Sheikh, most of the Fulani had lost all their possessions as a result of cattle rustling and instances of extortion by some corrupt security agents.