Breaking: CBN Bans Banks From Dealing With Cryptocurrency Traders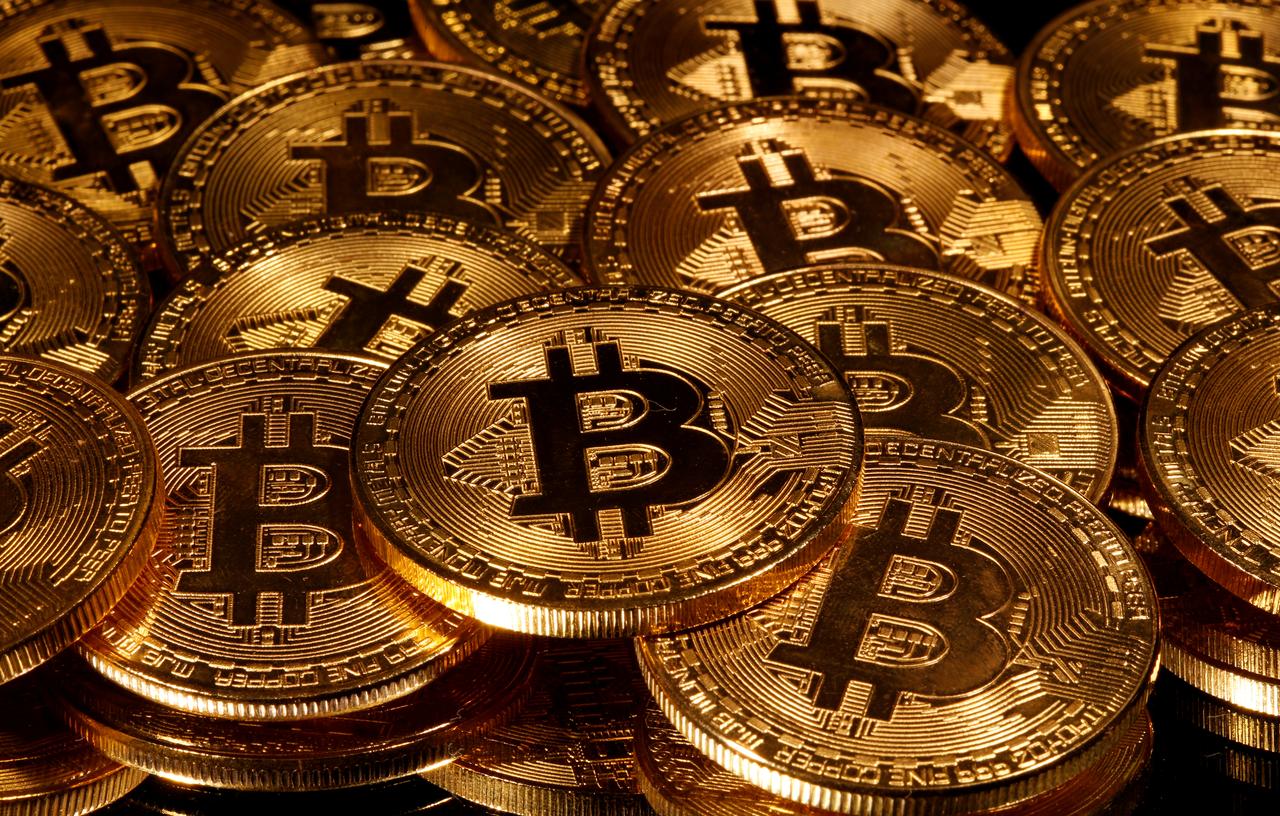 The Central Bank of Nigeria (CBN) has ordered banks in the country to shut down the accounts of cryptocurrency traders.
The CBN in its directive, told Deposit Money Banks (DMBs), Other Financial Institutions (OFIs), and Non-Bank Financial Institutions (NBFIs) local financial institutions to stop any transactions in crypto or facilitating payments for crypto exchanges.
The apex bank in the circular signed by Director of Banking Supervision, Bello Hassan, and Director, Payments System Management Department, Musa I Jimoh warned that disobedience to the directive will attract sanctions.
"Breaches of this directive will attract severe regulatory sanctions," the CBN warned.
"Further to other regulatory directive on the subject, the bank hereby wishes to remind regulated institutions that dealing in crypto currencies or facilitating payment from cryptocurrency exchanges is prohibited.
"Accordingly, or DMBs, OFIs, NBFIs, are advised to identify persons and /or entities transacting in or operating crypto currency exchanges within their system and ensure that such accounts are closed immediately," the apex warned.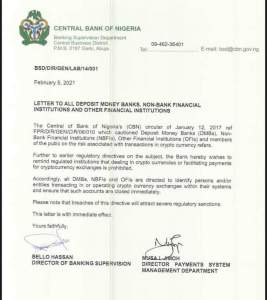 Meanwhile, the federal government, through the Debt Management Office (DMO) has offered for subscription two years and three years Federal Government Savings Bonds at N1,000 per unit.
The subscription was made available in a circular on the DMO website.
According to the information, the two years bond with Feb. 10, 2023 as due date would attract an interest rate of 4.214 percent per annum while the three-year bond, with Feb.10, 2024, as due date, will attract an interest rate of 5.214 percent per annum.
Further information on the offer has it that the bond is subject to a minimum subscription of N5,000 and in multiples of N1,000 thereafter and subject to a maximum subscription of N50, 000,000.
The opening date of the bonds is Feb. 1; closing date is Feb. 5, 2021 and the settlement date is Feb. 10, 2021.