Update: See 'Haram' Hairstyle That Led To The Arrest Of Kano Barber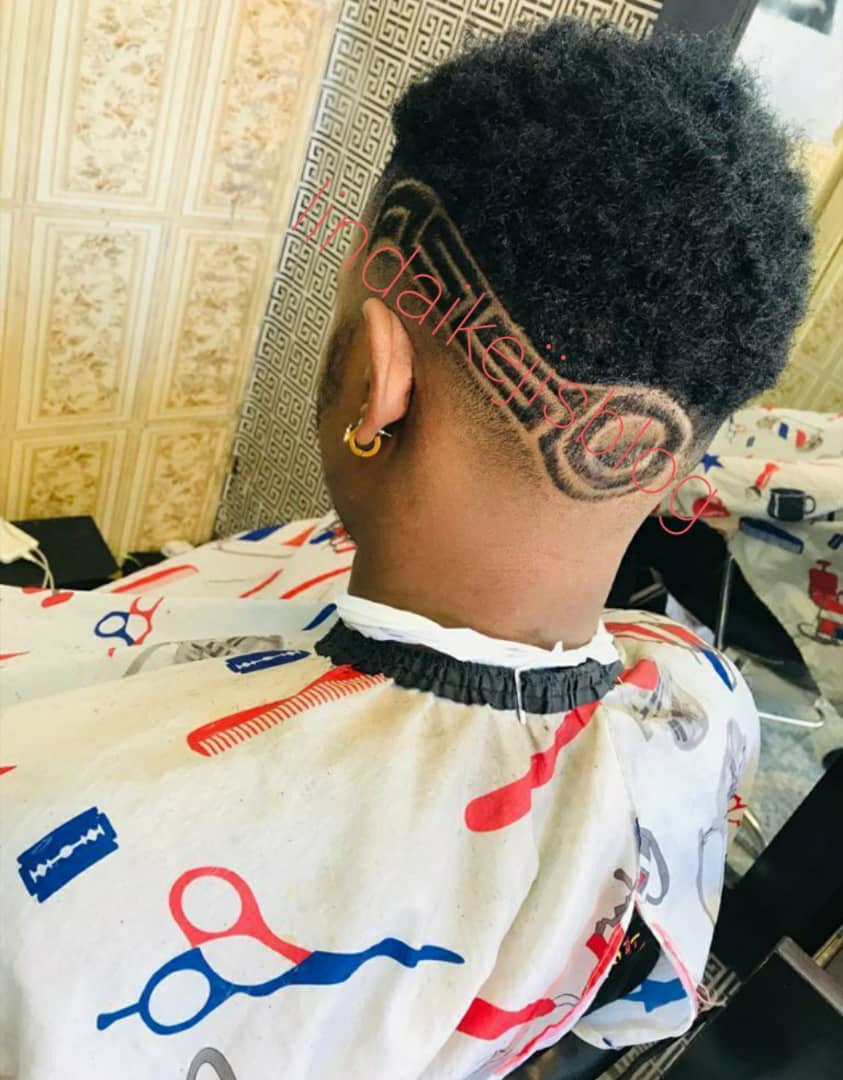 A photo of the hairstyle which led to the arrest of a young talented barber in Kano has been obtained.
Naija News had earlier reported that a Benue State indigene who resides in Kano was apprehended for allegedly insulting Islam with the haircuts he gave to his customers.
As reported on social media earlier by Benue activist, Smith Akoko, the young man was apprehended after two people he had barbed got arrested for having hairstyle which is described as blasphemous to the Islamic religion.
Confirming the report, Sunday Ukenya, a cousin to Elijah Ode (the barber), revealed that the young man was arraigned in court on Tuesday, February 2 and later remanded.
Naija News understands that Islam preaches and condemned any hairstyle that involved shaving some parts of the head and leaving other parts untouched. Such is said to be impermissible and explicitly prohibited.
A portion of the principal hadith which the Muslims based their understanding of acceptable and unacceptable kinds of hairstyle explained thus:
"Al-Nasaa'i (5048) and Abu Dawood (4195) narrated from Ibn 'Umar that the Prophet (blessings and peace of Allaah be upon him) saw a boy part of whose head had been shaved and part of it left. He told them not to do that and said: "Shave all of it or leave all of it." Al-Albaani classed it as Saheeh in Saheeh al-Nasaa'i.
it says in Sharh al-Iqnaa': Qaza' includes shaving some places on the sides of the head, or shaving the middle and leaving the sides, as most of the Christians do, or shaving the sides and leaving the middle, as many of the foolish do, or shaving the front and leaving the back. Thus it is known that it is not permissible to leave some parts of the hair longer than others" – [Source – Quora].
However, on this note, Elijah is not a Muslim but a Christian who is only passionate about his job and delivered it as desired by his customers.
Naija News understands that the Kano State government or any security agency is yet to release an official statement on the arrest of the young barber, as at the time this report is given.
In other news, some women in Uromi, Edo State took to the streets on Wednesday to protest the killing and kidnapping of residents by criminal Fulani herdsmen, Naija News reports.
Source: Naija News