Abia Govt Pays Compensation In Farmers/Herders Clash – Ikpeazu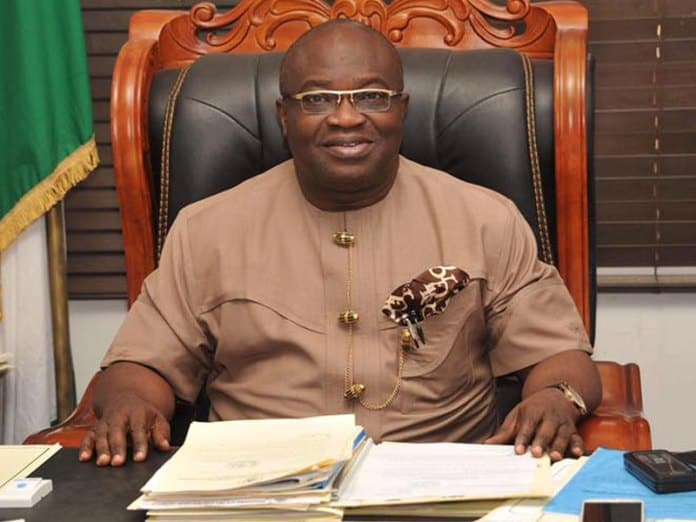 The Governor of Abia State, Okezie Ikpeazu, on Monday, disclosed that the state government pays compensation of N100,000 for any cow killed and farmland destroyed in conflicts between farmers and herders in the state.
Ikpeazu stated this during an interview on Channels Television's Sunrise Daily programme on Monday.
Ikpeazu said the payment is part of a mechanism used by the state whenever there's a conflict between farmers and herders.
He said, "Before now, Abia has not been on the front burner regarding this herders and farmers conflict. The reason is that we have a strong mechanism through which we deal with the normal and usual cattle herders."
"I give you an example, we have what we call Farmer-herder Conflict Resolution Committee from the state where the CP is chairman, to the local governments where the executive chairmen of various local governments chair."
The Governor said the members of the committee include the "Miyetti Allah, the DSS and the DPO of the various local governments."
He continued, "We pay compensation of about N100,000 for any cow that is killed on account of a misunderstanding between the farmers and the herders. And we pay compensation of same amount of money for farmlands verified to have been trampled or destroyed by strayed cows."
"We have used that to make sure that at least we give some succour and buffer to frayed nerves so that when people disagree, they can wait for that committee to look into the matter before taking the law into their hands."
"That is not to say that we have not experienced a spike regarding these criminal elements that come in and abduct, rape, destroy and kill farmers. More often than not, some of thee criminal elements don't even have a cow. They are just infiltrators and they use the cloak or what they perceive as some sort of protection for the herders that seems to be the body language at the centre to commit their crime and get away with it."
Ikpeazu said the criminal elements are taking advantage of the hospitality provided to them by the people of the state.
"They are taking advantage of this good nature to unleash mayhem. We have noticed that and we are on their trail and we are targeting those people," he said.