IGP Adamu Meets Senior Officers At Force HQ As Tenure Expires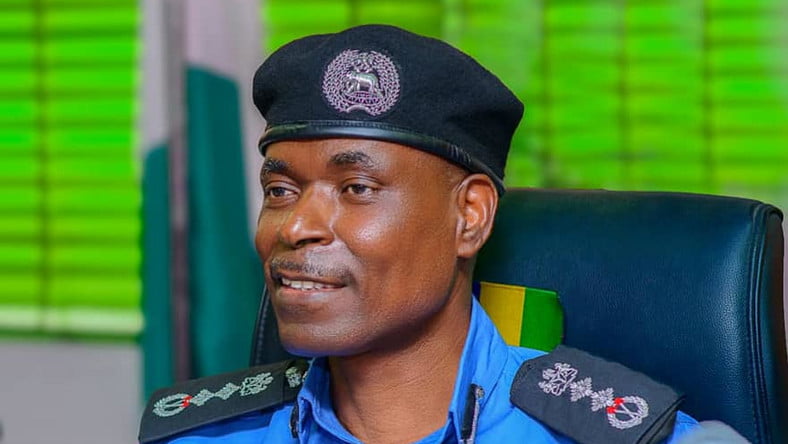 The Inspector-General of Police (IGP), Mohammed Adamu, has met with top police officers at the headquarters of the police to brief them on his retirement and succession.
Adamu, who was officially due for retirement on Monday, did not hand over the reins of leadership, Daily Trust reports.
Despite lobbying President Muhammadu Buhari to remain at the helm of affairs, IGP Adamu is unlikely to get extension for the job.
It was gathered that a number of Adamu's course mates who retired on Monday did not attend to official duties.
Some of them stayed away from their offices. However, those of them in Abuja were summoned to attend the briefing with the IGP.
According to sources, the IGP reported to the office late in the morning and also presided over a short meeting with members of the police management team and other senior officials.
A source disclosed that Adamu allayed fears of the senior police officers and informed them that "regimented order" will be followed in the event there was no communication from the presidency.
This means the IGP will hand over to the most senior police officer.
The lot may fall on DIG Sanusi Lemu, the deputy inspector general of police in charge of the department of operations, as the most senior officer.
Meanwhile, President Buhari has insisted that the appointment of security chiefs is not done based on ethnicity but on their ability to secure lives and property in Nigeria.
Buhari made this known on Monday through his Senior Special Assistant to the President on Media and Publicity, Garba Shehu.
He was reacting to calls by different groups in the country for the next Inspector General of Police (IGP) to come from the south-eastern part of the country.
Garba Shehu stated that President Buhari was fair in his recent appointment of service chiefs by making two appointments each from the South and the North.
He said, "The language that is being used is that there should be an Igbo service chief and this is a country with more than 250 ethnic groups. If you are going to appoint a service chief from every ethnic group in this country, you are going to have more than 250 Inspector General of Police, 250 Chief of Army Staff, 250 Chief of Naval Staff. Things are not going to work like that.
"If we said that we are going to use ethnicity or religion as the basis, then, we have lost it. This is about law and order and not about ethnic identity.
"Look at what happened with the service chiefs appointed now – two from the South, two from the North. If you are talking about religion, two Muslims, two Christians."
Source: Naija News