Nigeria Breaking News, Today, Sunday, 31st, January, 2021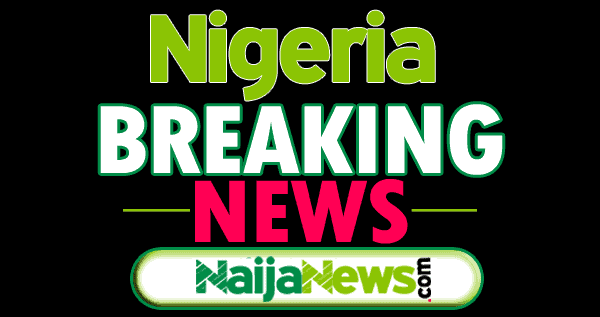 This is a roundup of some breaking news in Nigeria for Today, Sunday, 31st, December 2021.
Obasanjo Copied What I Said Against Buhari-Tinubu Ticket In 2015 – Fani-Kayode
Former Aviation Minister in Nigeria, Femi Fani-Kayode on Saturday said he was the first to speak out against a Muslim-Muslim ticket between President Muhammadu Buhari and Asiwaju Bola Tinubu in 2015.
He said the Muslim-Muslim ticket would have been a deep insult to Nigerians and that was why he spoke out against it.
How Obasanjo Stopped Tinubu From Becoming Buhari's VP – Oyinlola
A former military administrator of Lagos State, Prince Olagunsoye Oyinlola, has revealed how former President Olusegun Obasanjo stopped the National Leader of the All Progressives Congress (APC), Asiwaju Bola Tinubu, from becoming the running mate to President Muhammadu Buhari in 2015.
Speaking in an interview with The Punch, Oyinlola, a former Osun State governor, claimed that there was already an agreement between Buhari and Tinubu that they would be presidential and vice-presidential candidates respectively.
PGF DG Lukman Gives Solution To Current Ethnic Tensions
Director-General of the Progressive Governors' Forum, Salihu Lukman, has given a solution to the current ethnic tensions in the country.
In an article released Saturday in Abuja, Lukman said the report of the Nasir el-Rufai Committee on True Federalism is the only way to douse the tension in the country.
President Buhari Re-validates His APC Membership Status (Photos)
President Muhammadu Buhari on Saturday in Daura, his hometown, revalidated his APC membership status.
Naija News reports the President did the re-validation exercise at his Sarkin Yara polling unit in Daura, Katsina State, and was accompanied by some APC governors and the party national leaders.
Why Obasanjo Dumped Jonathan For Buhari In 2015 – Oyinlola
Former Osun State Governor, Prince Olagunsoye Oyinlola, has revealed why former President Olusegun Obasanjo backed the presidential ambition of President Muhammadu Buhari in 2015.
Speaking in an interview with The Punch, Oyinlola stated that Obasanjo, after much pressure, agreed to support Buhari because he was disappointed in the administration of Goodluck Jonathan.