More Than 12 Nigerian Governors, 40% Of Lawmakers Are Gay – Uche Maduagwu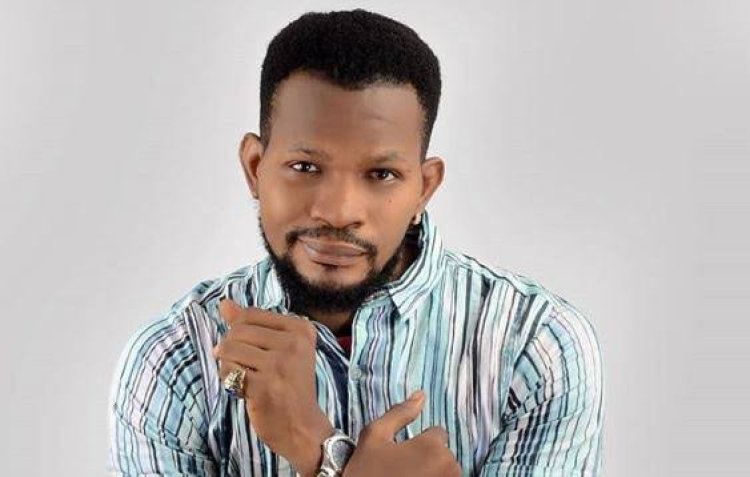 Popular Nollywood actor, Uche Maduagwu has made a shocking allegation in which he alleged that more than 12 Nigerian governors, and 40% of current lawmakers are gay.
Maduagwu made the allegation in a post on his Instagram account where he called on the new President of the United States, Joe Biden to sanction officials of the Nigerian government over its 2014 anti-homosexuality law.
The actor further stated that most of the Nigeerian officials, celebrities, and known persons in the society are living a hypocritical life when it comes to the gay issue.
He wrote, "Dear President Joe Biden. I am proudly gay, and I beg you to place sanctions on Nigerian government for its inhuman laws against law-abiding homosexuals.
"This same government pampers wicked Fulani herdsmen who kidnap and cause trouble in the southern part of Nigeria.
"We are tired and scared despite the fact that more than 40 percent of current legislatures and over twelve governors are homosexuals in naija (Nigeria); why the hypocrisy?"
View this post on Instagram
It will be recalled that the actor himself had earlier declared himself as gay.
Maduagwu in his declaration urged his followers to learn to accept and respect other people's choices. Adding that they should learn to practice the Jesus kind of love.
He wrote: "Appreciate others and #share only love we need to respect peoples choices not to judge them so lets practice Jesus kind of love."
Meanwhile, the cause of the rift between singer, Zlatan Ibile and fellow singer and Disc Jockey, DJ Cuppy has been made public by another player in the industry, Afeare Israel.
Naija News understands Israel is Davido's logistics manager and based on what he revealed, he was privy to what transpired between Zlatan and DJ Cuppy.
Davido's aide, Israel seems to have lifted the lid on what caused the rift between the two singers and why Zlatan Ibile cut off DJ Cuppy.
He described Cuppy as a fake friend, further alleging that she failed to uphold her end of some professional engagements as expected.
Taking to Instagram, he narrated what happened.
He wrote, "Kudos to someone like Zlatan, who took a bold step by flushing a full fake friend like Cuppy who was just using his head all in the name of my papa na Otedola. Zlatan did a hit collabo with her, ordinary one kobo, he no see. She also took Zlatan to Abuja for her fundraising where she made billions of naira and didn't even remember Zee for one kobo until tomorrow. No accommodation, no feeding. Zlatan had to even spend his own personal money at Transcorp Hilton to carter for everyone including me. Dis na 2021 abeg."
Source: Naija News