COVID-19: How Buhari Disobeyed Own Executive Order On Physical Distance, Mask [Photos]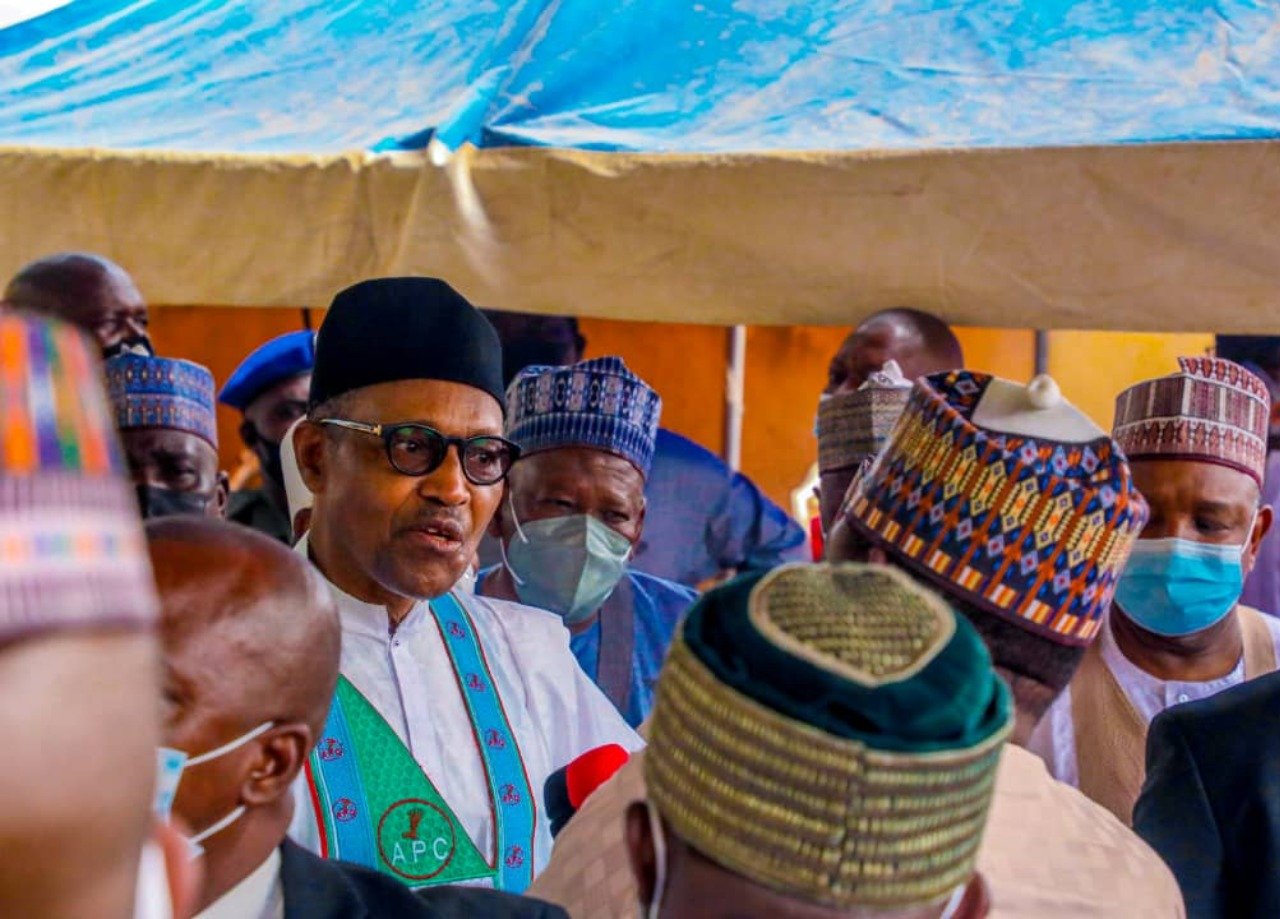 President Muhammadu Buhari on Saturday violated the Health Protection Regulations, 2021, executive order he signed this earlier week.
Naija News reports that President Buhari revalidated his membership of the All Progressives Congress (APC) in Daura, Katsina State, without regard to the order he signed.
During his revalidation, the president failed to obey his order on social distancing as he was seen in the midst of scores of people with included some APC governors.
President Buhari was also seen without his face mask a few times even with people closely around him during his revalidation.
This online newspaper reports that the COVID-19 regulation signed by President Buhari makes the use of face masks in public places compulsory.
The President signed the document in the exercise of the powers conferred by Section 4 of the Quarantine Act, Cap. Q2 Laws of the Federation of Nigeria 2010.
Part 2 of the regulation stipulates that no one will be allowed within the premises of a market, mall, supermarket, shop, gardens, leisure parks, recreation centres, restaurants, hotels, event centres, motor parks, fitness centre, etc "except he is wearing a face mask that covers the nose and mouth, he washes his hands or cleaned the hands using hand sanitiser approved by NAFDAC and his body temperature has been checked.
Anyone whose body temperature is above 38 degrees Celsius will be denied entry and advised to seek immediate medical attention.
Part 1 deals with restrictions on gatherings. It stipulates that at all gatherings, a two-metre physical distance shall be maintained at all times between persons.