Dangote Tables Fresh Request Before US Court Over Ex-Girlfriend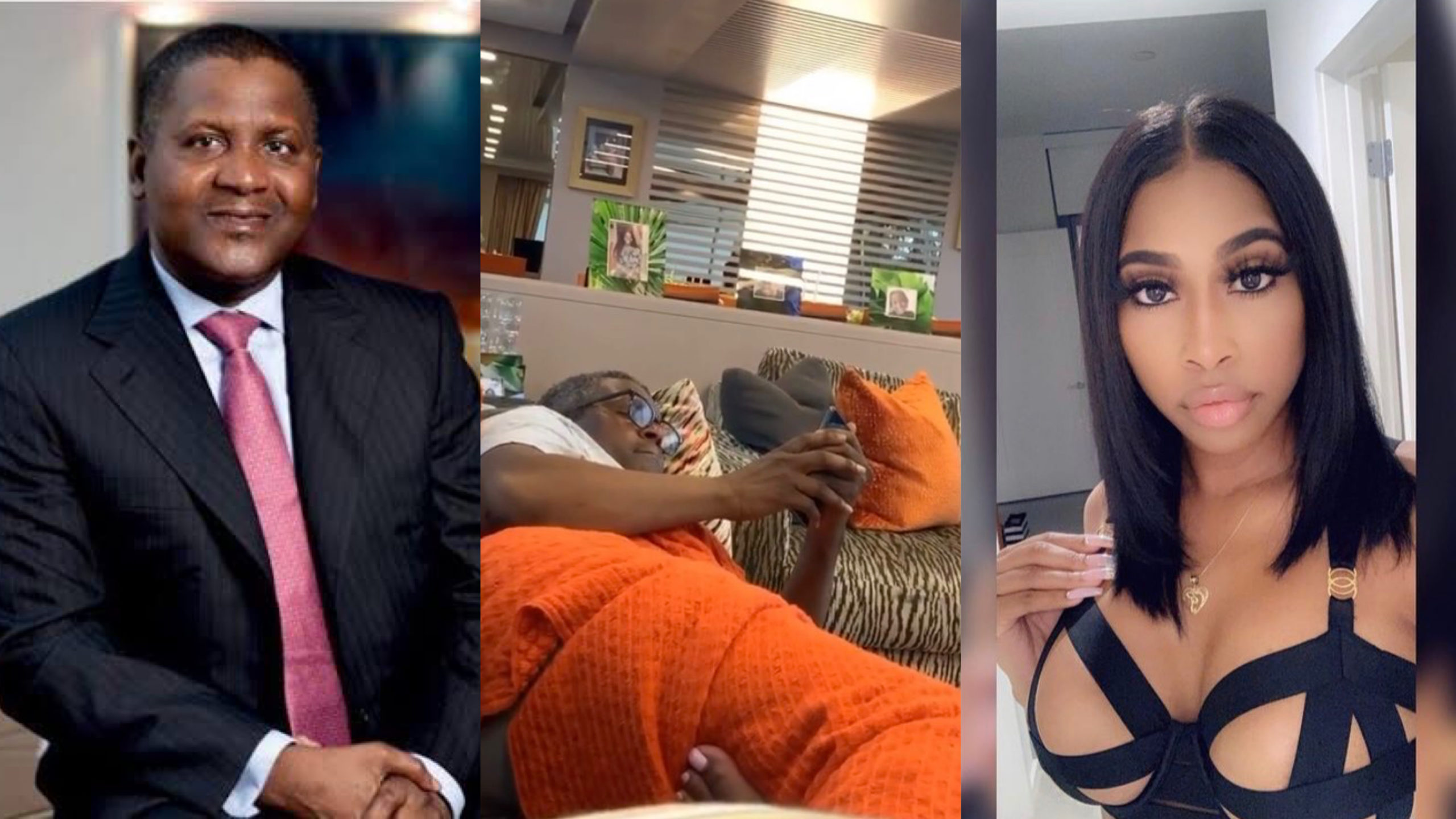 Africa's richest man, Aliko Dangote, has asked a U.S court to issue a gag order on his ex-girlfriend, Autumn Spikes, who recently took to social media to expose their secret affair.
Naija News recalls that Miss Spikes on Instagram shared a video of herself and Mr Dangote on a couch draped in an orange blanket fiddling with his mobile phone amidst clearly exposed buttocks.
She tagged @Iambealewis, another lady who had earlier cried out about her relationship with Mr Dangote.
She wrote; "@iambealewis Sis come to miami let's have fun."
She also shared photos of Mr. Dangote alighting from a luxury plane in a private hanger, (now deleted) calling herself repeatedly as a 'ForbesListSugarBabe' in an apparent reference to her lover's status amongst an elite list of world's billionaires
She later claimed her action was aimed at helping Mr. Dangote "clear his name of the embarrassment caused by another ex-mistress of the businessman, Bea Lewis, who exposed their intimate affairs on social media".
Mr Dangote, who recently sued Ms Spikes for allegedly trying to extort $5million from him, hopes to obtain the "gag order" to stop her from carrying out an alleged threat to expose his private and family life on social media and media talk shows.
He filed the "petition for entry of the preliminary injunction", through his U.S.-based lawyers on January 25, five days after he filed the libel suit on January 20.
"Wherefore, the plaintiff prays that the court enter order of preliminary injunction and order defendant Autumn Spikes to show cause why she should not be the subject of gag order," Mr. Dangote's only prayer in his petition read.
The Miami-Dade County Court in Florida, U.S, has fixed February 9 for the hearing of the African richest man's "petition for entry of the preliminary injunction", Premium Times reports.
The hearing notice was issued Friday.
Mr Dangote's lawyer, Bruce Fleisher, stated in the petition that defence lawyer, Paul Petruzzi, "has not agreed to accept service of process", but "this complaint has been provided to him immediately upon filing".
Source: Naija News