"Your Silence Is Criminal" – Lamido Blasts Tinubu, Others Over Silence On Herdsmen Crisis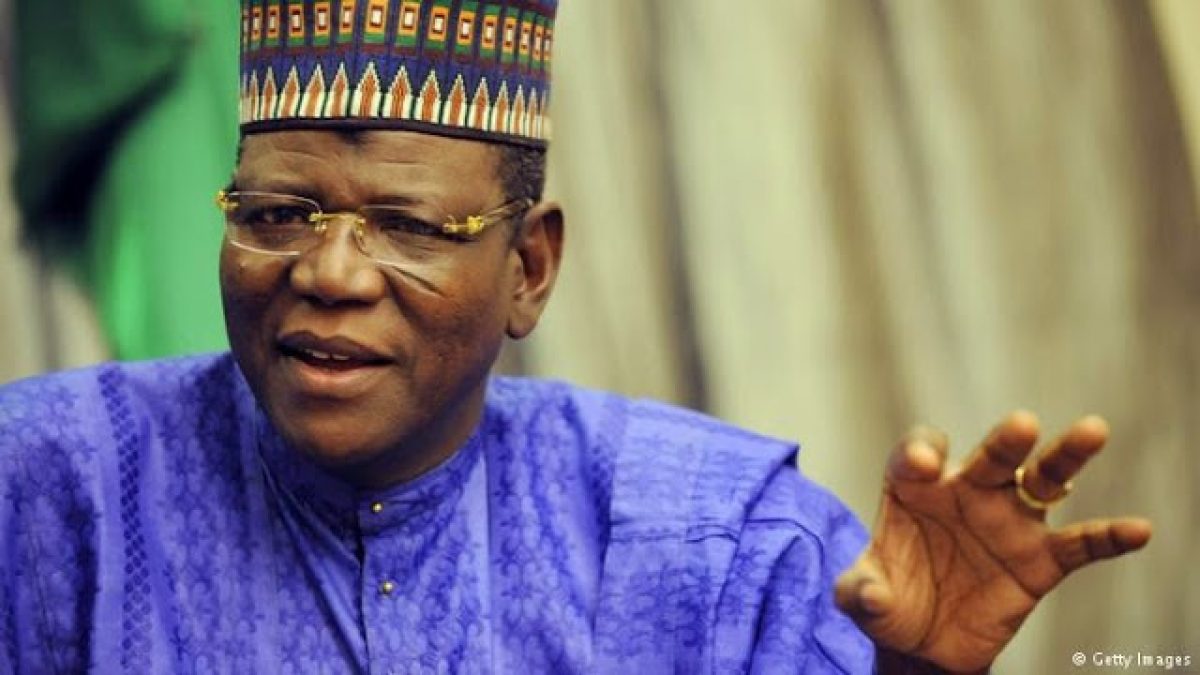 A former Governor of Jigawa State, Sule Lamido has lashed out at some politicians from the southern part of the country over their perceived silence on the issues of Fulani herdsmen in the country.
He noted that the silence of some of these leaders is having a negative effect on the labelling and ethnic profiling which has made some Nigerians label all Fulani herdsmen as criminals.
He added that these leaders have benefitted from the current government headed by a Fulani man but have failed to speak out in defence of the government they helped put in place, noting that their silence is criminal.
Lamido while speaking with newsmen in Kano, specifically called out the National Leader of the All Progressives Congress (APC), Asiwaju Bola Tinubu, Minister of Transport, Rotimi Amaechi; Minister of Labour, Chris Ngige Minister of Works, Babatunde Raji Fashola, former Governor of Imo State, Rochas Okorocha, Nobel Laureate Prof Wole Soyinka and others.
He said all these names mentioned were responsible for selling the candidature of President Muhammadu Buhari to Nigerians and should be able to tell their people the truth now that things are the way they are so misinformation can be avoided.
He said; "Buhari was the choice of Nigerians not just Fulanis. I am Fulani and I didn't vote for Buhari. Ask Tinubu. What I am saying is that why can't his (Buhari) people, Tinubu, his DG of Campaign, Amaechi and other APC leaders defend us and say 'look, it is not all Fulanis'.
"The APC members who voted for Buhari, the Fayemis, the Rochas, the Fasholas, the Ngiges and all of them, the Soyinkas, who defended Buhari in 2014, why can't they defend the Fulanis today?", he asked.
Lamido added that Fulanis are peace-loving people but the general narrative in the mind of most Nigerians has affected the perspective of people about them.
"I expect Bola Tinubu, Rotimi Ameachi and the likes of Ngige to come out and frankly speak in protections of the Fulanis because they are behind the election of Buhari who is a Fulani head and who also benefitted immensely from his government not even the herders who are today been persecuted," he noted.
He added that "their criminal silence in the face of the horrible attacks on Fulanis after benefiting jointly in the government led by a Fulani figurehead is worrisome and something like a betrayal of trust to the President and his kinsmen".
Meanwhile, the leader of the Boko Haram Terrorist group, Abubakar Shekau has reacted to the appointment of new service chiefs by President Muhammadu Buhari.
The Boko Haram factional leader in the nine minutes, 56 seconds-long clip mocked the newly appointed military chiefs, telling them they can't perform better than their predecessors.
He called on those of them that are not Muslims to convert to Islam and warned those who are already Muslims not to think they will be able to do anything against him because their own version of Islam is 'fake.'
Download NAIJA NEWS app: