Seven Members of Ogun Assembly Dump APM For APC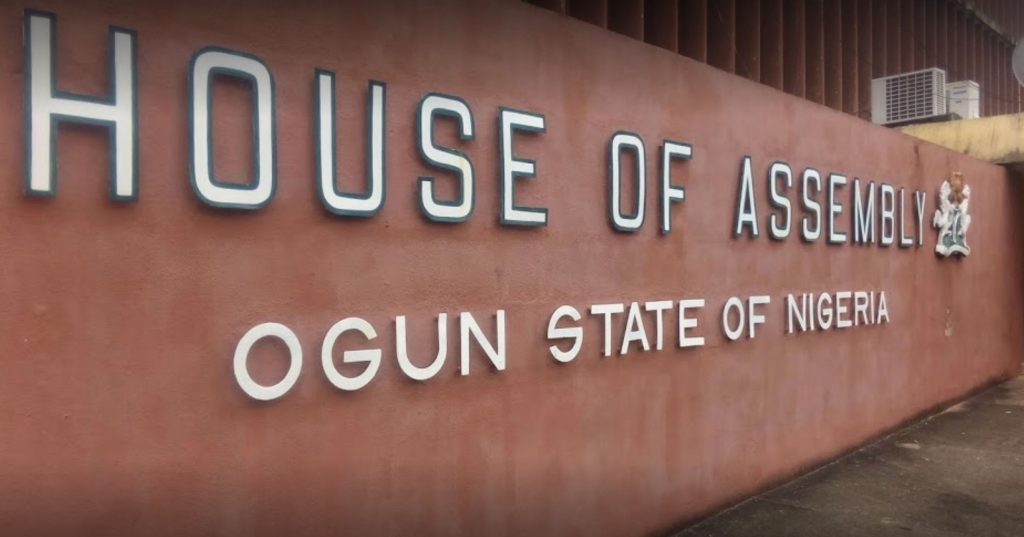 The Miniority Leader of the Ogun State House of Assembly, Ganiyu Oyedeji, alongside six other lawmakers have left the Allied Peoples Movement and joined the ruling All Progressives Congress (APC).
Naija News reports that this was made known by the Speaker of the Assembly, Olakunle Oluomo, on Thursday.
Reading separate letters during the plenary, Oluomo revealed that the defectors include Oyedeji, Musefiu Lamidi (Ado Odo Ota 11), Yusuf Amosun (Ewekoro), Sikiratu Ajibola (Ipokia), Bolanle Ajayi (Yewa South), Adeniran Ademola (Sagamu 11) and Modupe Mujota-Onikepo (Abeokuta North).
Giving reasons for their defection to the APC, the seven lawmakers said they joined the ruling party after due consultations with their leaders and supporters.
Oluomo commended the lawmakers for leaving the APM for the ruling party.
According to the Speaker, it was important to come together for the betterment of Ogun state.
Oluomo appealed to other minority members in the House to also take the bold step and join the ruling party.
Following today's defection, APC now has 22 members out of the 26 members of the House, ADC has three while PDP has one.
Meanwhile, the ongoing public hearing on the Petroleum Industry Bill (PIB) on Thursday (today) ended abruptly as members of the host community threw punches.
Reports reaching Naija News at this time confirmed that there were disagreements during the meeting organized by the House of Representatives on PIB matters.
PUNCH reports that the physical combat started when the host communities of Nigeria Producing Oil and Gas was called to the podium to make a presentation on who should represent the areas.
This online newspaper understands that opposition from some other bodies of host communities stirred up an uproar in the session, leading to an exchange of blows with the other side of the host members.
The development reportedly forced the lawmakers to seek the intervention of security operatives. The leaders of the oil-rich areas under the aegis of the Host Communities of Nigeria Producing Oil and Gas had on Tuesday, January 26 stood their ground to reject the 2.5 per cent proposed for them in the Petroleum Industry Bill 2020.