Former Vice President Atiku Abubakar Makes New Appointment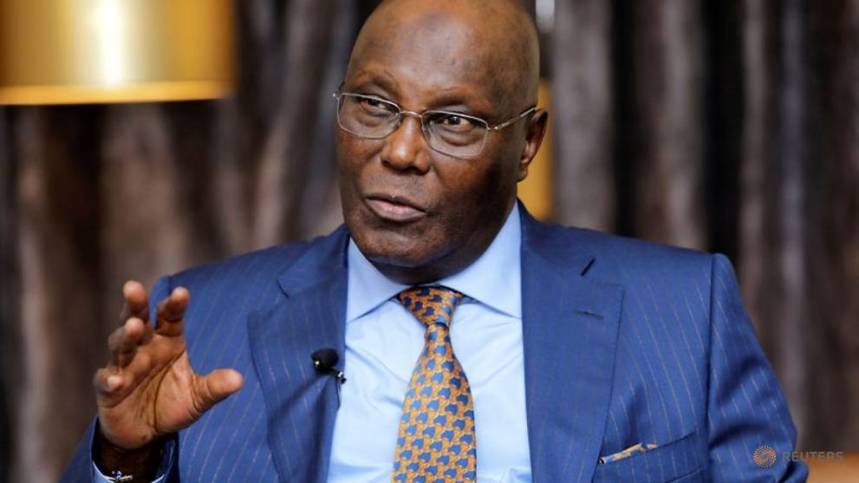 Former Vice President Atiku Abubakar has appointed Collins Onyeaji as Senior Special Adviser to the Director-General of the Atiku Care Foundation.
Naija News reports that this was made known on Wednesday by the leader of the Atiku Care Foundation, Ambassador Aliyu Abbas.
In a statement by the Media and Publicity Deputy Director of Atiku Care Foundation, Remi Adebayo, Atiku's new appointee would serve as Senior Special Adviser on Human Relations and International Affairs.
Onyeaji, a global expert, is a Nigerian-British Scholar and reputed international consultant with records of consultative projects spreading across the global scene and Nigeria.
He is the founder and Chief Executive of British AUC, London and B Soccer Academy in Manchester, an organisation that inspires and connects talented Nigerian youths to football clubs in the United Kingdom, UK, and Europe.
The statement also disclosed that Onyeaji's appointment takes immediate effect.
Meanwhile, more details have emerged in the lawsuit Africa's richest man, Alike Dangote filed at a Miami-Dade County Court in Florida, U.S. against his former American girlfriend, Autumn Spikes, who exposed a part of his body via a social media post.
According to documents obtained by PremiumTimes, the wealthy businessman used the pseudonym, John Doe, with AD, which stands for the 'acronym' for his name, Aliko Dangote, as his alias.
One of the court documents filed by the plaintiff on January 22, is titled, 'Complaint petition for declaratory judgment complaint for (about) extortion petition for injunctive relief'.
It stated that Mr Dangote's "business acumen has made him a target for coercion by the defendant", adding that Ms Spikes demanded "meritless claims of $5 million" in the nature of "palimony to which she is not legally entitled".
Palimony is an amount of money a law court orders someone to pay regularly to a former partner whom they were living with but were not married to.
"Autumn Spikes has made a demand that the plaintiff pays her five million dollars ($5,000,000.00) as shown in Exhibit 1," Mr Dangote's court document states.