Do Not Force Nigerians To Take COVID19 Vaccine – Sultan Tells FG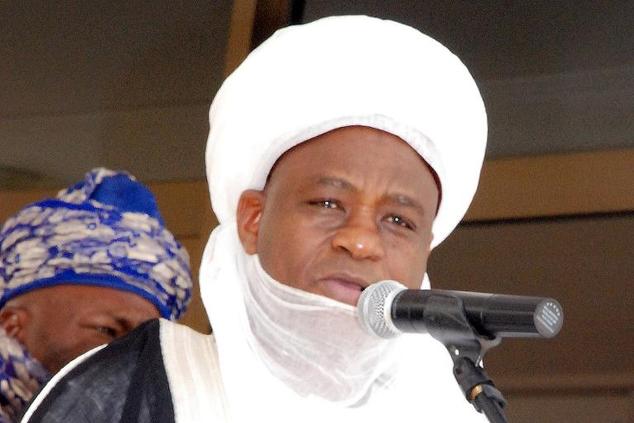 The Federal Government has been advised to sensitize and not enforce COVID-19 vaccine on citizens when it finally arrives in Nigeria.
The advice was coming from the Sultan of Sokoto, Muhammad Sa'ad Abubakar, Naija News reports.
The respected cleric who doubles as the President-General, Nigeria Supreme Council for Islamic Affairs while speaking during the sensitisation programme on COVID-19 vaccine for Muslim Scholars and Imams in Nigeria on Wednesday, January 27, said he is neither approving nor condemning the vaccine but feels it is good not to force it on citizens.
Abubakar noted that there are millions and one way to which anyone can kill us in Nigeria if such is desired. He added that anyone with such a motive would have killed us before the arrival of the vaccine if he or she desired to do so.
He said: "I believe that we cannot force people to take the vaccine. There are myths, people talk of conspiracy theories.
I am not giving an answer to anything. If the vaccine is meant to kill us, will anybody wait for this COVID-19 vaccines before killing us? If anybody wants to kill us, there are millions and one ways to kill us. But I am not giving an answer to anything that the COVID-19 vaccine is this or that. The vaccines are free, we are not paying for the vaccine, it is your choice to take the vaccine," said Abubakar.
Meanwhile, the co-chairman of the Bill and Melinda Gates Foundation (BMGF), Bill Gates, has dismissed reports that the coronavirus pandemic is a cover for his alleged plan to implant trackable microchips in the world's populace.
Naija News reports that Gates while speaking in an interview with Reuters on Wednesday, January 27 expressed surprised that some people link him with conspiracy theories about the COVID-19 pandemic.