Breaking: Host Communities Throw Punches Over PIB During Meeting With Reps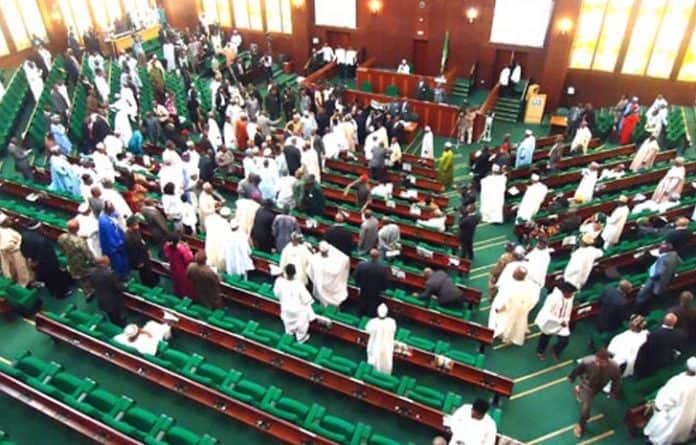 The ongoing public hearing on the Petroleum Industry Bill (PIB) on Thursday (today) ended abruptly as members of the host community threw punches.
Reports reaching Naija News at this time confirmed that there were disagreements during the meeting organized by the House of Representatives on PIB matters.
PUNCH reports that the physical combat started when the host communities of Nigeria Producing Oil and Gas was called to the podium to make a presentation on who should represent the areas.
Naija News understands that opposition from some other bodies of host communities stirred up an uproar in the session, leading to an exchange of blows with the other side of the host members.
The development reportedly forced the lawmakers to seek the intervention of security operatives. The leaders of the oil-rich areas under the aegis of the Host Communities of Nigeria Producing Oil and Gas had on Tuesday, January 26 stood their ground to reject the 2.5 per cent proposed for them in the Petroleum Industry Bill 2020.
This online news platform understands that the percentage was being considered for the areas by the joint Senate Committee on Petroleum Resources, (Downstream, Upstream and Gas). However, the communities insisted that nothing short of the 10 per cent of the operating expenditure they were demanding would be acceptable to them.
According to them, the proposed 2.5 per cent was grossly inadequate to provide basic social amenities and improve the standard of living of their people. A development condemned by the Minister of State for Petroleum Resources, Timipre Sylva.
Meanwhile, the President of the Senate, Ahmad Lawan, has accused 'demons' of frustrating the passage and Presidential Assent to the Petroleum Industry Bill (PIB) within the last 14 years.
Naija News reports that Lawan stated this while addressing journalists during his 62 birthday celebration.