Again, FG To Shut Down Third Mainland Bridge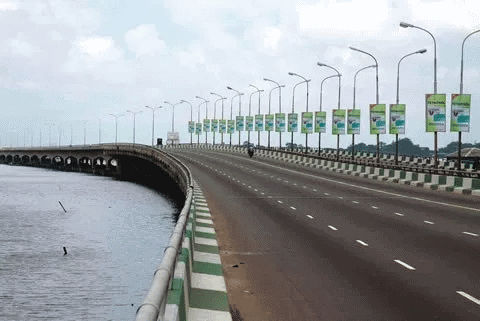 Again, the federal government is set to shut down the Third Mainland Bridge this weekend for another round of expansion joints replacement.
Naija News reports that the new shut down was announced on Wednesday by the Federal Controller of Works Lagos, Olukayode Popoola.
Popoola revealed that the Third Mainland Bridge would be closed from midnight on Friday to midnight on Monday, February 1.
He stated that the construction works had reached the stage for casting concrete on additional three expansion joints, NAN reports.
Appealing to Lagos residents for understanding, Popoola said there was a need to stop all movements on the bridge that could cause vibrations.
"Messers Boroni Prono is planning to cast three number expansion joints on Saturday 30th and Sunday 31st. We are sorry for the inconveniences this may cause Lagosians," he said.
The bridge, which links the mainland and island, was partially shut from July 24, 2020.
Recall that the Minister of Works and Housing, Babatunde Fashola, had revealed that the Third Mainland Bridge would be reopened by February 15, 2021.
During an inspection of construction work on major roads and bridges in Lagos State, Fashola said after the reopening of the Third Mainland Bridge work would begin on the Falomo Bridge.
Fashola said, "On the Third Mainland Bridge most of our work is almost done, we lost two weeks during the civil protest and our completion date earlier was towards the end of January, which has slipped.
"We are hoping that by 15th of February we should be done and the bridge should be opened to the public.
"That is one of the reasons why I also came to see how far and when this bridge will be opened to the public because this is delaying our work on Falomo Bridge.
"We have done some work on Falomo Bridge, we are going to have to close Falomo Bridge as soon as this is done so that we can also replace the expansion joints there."
Download NAIJA NEWS app: