NASS Stops Health Minister From Spending N10bn On COVID-19 Vaccine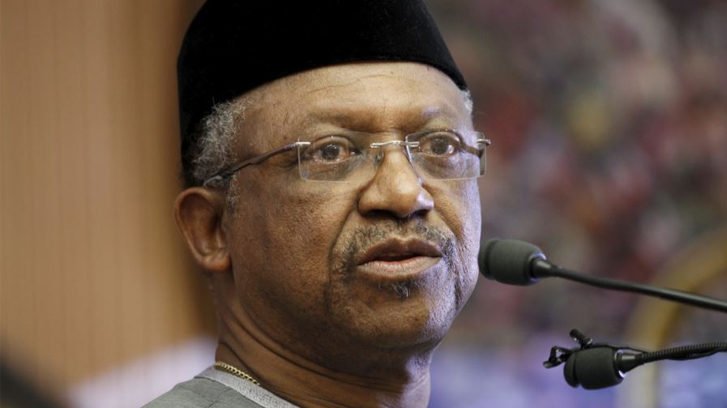 The National Assembly has ordered the Minister of Health, Dr. Osagie Ehanire to suspend further action on spending N10bn on the production of COVID-19 vaccines.
The instruction was handed down on Wednesday by the National Assembly Joint Committee on Health when the Minister and other top government officials in the health sector appeared before it to defend their spending plan.
The lawmakers noted that the Ministry officials couldn't give a satisfactory explanation on how the N10billion will be utilized.
Naija News gathered that apart from the Health Minister, the Minister of State for Health, Olorunnimbe Mamora; the Permanent Secretary of the Ministry, and the Director-General of the National Primary Healthcare Development Agency, Faisal Shuaib were also all in attendance at the meeting.
However, after explanations by the Ministry officials, the Chairman Senate Committee on Health, Ibrahim Oloriegbe on behalf of the committee directed that the money should not be spent until the Ministry can state clearly, what the money will be used for.
"This N10 billion is just given to you, with due respect, with what you have given to us, you don't have a specific detailed plan for it. Our decision, for now, is that you can't spend it (the money) until you provide us satisfactory answer. Once you provide us the details then we will invite all the necessary persons," he said.
It is understood that Ehanire had told the lawmakers that the money was released to them by the Ministry of Finance, to fund the production of COVID-19 vaccines.
He added that the money was part of an agreement between the Federal Government and a foreign partner, May and Baker PLC for the production of bio vaccines.
But the committee submitted that the explanation was not satisfactory.
Meanwhile, the federal government has revealed that the first batch of COVID-19 vaccine in Nigeria is expected to arrive in the nation between March or April 2021.
The development was made public in Abuja on Monday, January 25 by the Minister of Health, Osagie Ehanire, at the Presidential Task Force (PTF) briefing, Naija News reports.
The minister said the government is in negotiation with many parties and planning for flawless execution using recent experience from polio eradication in the face of a global scramble for vaccines.
Ehanire revealed that the country had just ordered from a few portions of the AVATT of the Africa Union Commission to avoid wastage. Adding that the country is exploring all options to ensure the vaccination of 70 percent of Nigerians by 2023.
He noted that apart from the 100,000 doses allocated as the first wave to Nigeria by the COVAX facility, the government also placed orders for 10 million doses through the AVATT.
Download NAIJA NEWS app: