'Civil War Has Not Ended' If Ndi Igbo Are Denied Presidency In 2023 – Egwuonwu
The Senior Special Adviser to the Anambra State Governor, Emeka Egwuonwu has called on other zones in Nigeria to support Southeast on 2023 Presidency.
According to him, the denial to the seat of power in 2023 would mean that the civil war is yet to end in the nation.
Egwuonwu noted that Southeast people have left behind whatever they have suffered during the civil war and therefore they should be given the opportunity to prove that all the zones mean well for the nation.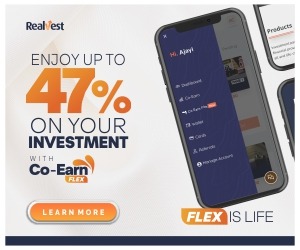 He maintained that the country has not been in any way fair to the Southeast in zoning, adding that Igbos are united people and denying them the chance to rule the country at this time will be a total injustice.
He said: "Without mincing words, Nigeria has not been in any way fair to Ndi Igbo with regard to leading the country from Aso rock. Igbo Presidency is overdue and that is the only way to reintegrate Ndi Igbo into the mainstream of governance of this country. Besides, it will really mark an end to the civil war that was fought and the no-victor-and-no vanquished pronouncement."
"Furthermore, the South East has supported other zones to produce the President. So what is good for the goose is good for the gander. Therefore, denying Igbo Presidency is a tacit admittance that the civil war has not ended."
"Since we have entrusted the same power to other zones and they never disintegrated Nigeria, I will want other zones to equally entrust the leadership of this country to an Igbo man. I make bold to say that only Igbo man sees himself and every sector of this country as his primary constituent," he added.
Praising the region on how resourceful they are and how an Igbo man can easily make life comforting in any environment he finds himself, Egwuonwu said: "Only an Igbo man will find himself in Borno or Katsina State and builds a befitting edifice to show that he wants comfort even at remote areas of any state. Igbo have exhibited this sense that we are one and are not losing sleep over our investments across the country. "
"We have forgotten whatever we have suffered during the civil war and therefore call on other zones in this country to give us the opportunity to prove once again that we mean well for the generality of this country."
Meanwhile, Governor Nyesom Wike of Rivers State has denied having any connection with presidential campaign posters spotted in some areas in the Federal capital territory, on Monday, Naija News reports.
Source: Naija News