Sunday Igboho Speaks On Leading Amotekun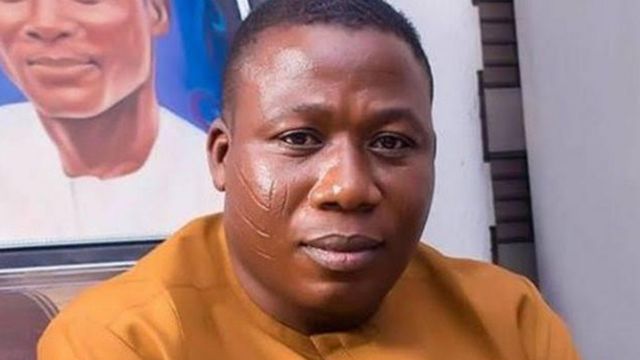 Sunday Adeyemo, popularly known as Sunday Igboho, has dismissed reports of heading the South-West Security Network better known as Operation Amotekun.
A source had told TheCable that Governors of the region are now considering co-opting Igboho to lead the Amotekun outfit
"The truth is that there are criminals in the south-west forests; they are kidnapping, raping and killing our people," the source said.
"As someone who is passionate about freedom of Yoruba people who have been harassed and chased out of their farms and homes in Oke Ogun area and in other parts of the south-west, he is being considered to help in making the region more secure.
But speaking on Tuesday in an Instagram Live Chat with a popular journalist, Dele Momodu, Igboho rejected the offer, stressing that he was only interested in driving killer Fulani out of Yorubaland.
When asked if he would accept the offer to become Amotekun's head, Igboho said, "I won't be tired until I achieve my goal of sending criminal Fulani out of Yorubaland.
"I am not interested in becoming the head of Amotekun. I am not doing. I am not a hunter or a security expert. What kind of embarrassment is that (the offer)?
"Nobody should try to induce me with any position. That is not what I want. I am asking them (governors) to send all killer herdsmen out of our land. That is what I want."