Gov Sule Never Said Boko Haram Members Are In Nasarawa – Lai Mohammed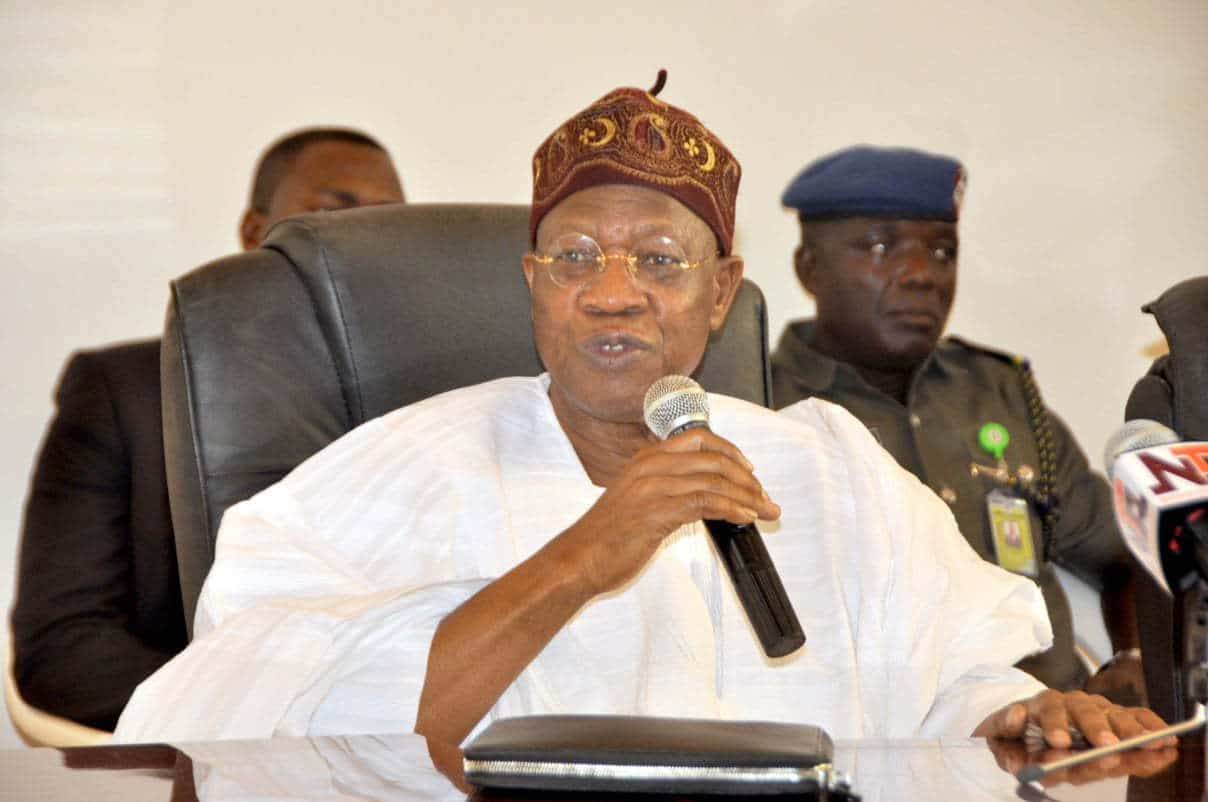 The Minister of Information and Culture, Lai Mohammed, has denied media reports that Governor Abdulahi Sule of Nasarawa State claimed there were Boko Haram members in the state.
Mohammed made this known at a media briefing in Abuja on Monday. According to the minister, governor Sule called him to inform him that the media misquoted him on the issue.
He said: "On the statement allegedly credited to the governor of Nasarawa State, I was also concerned and took on the governor, I asked him for further explanation. The governor said it was a case of being quoted out of context.
"That what he told the media was that he went to see Mr. President, first to wish him Happy New Year, secondly to thank him for the forces he had sent to Nasarawa State to dislodge the bandits who were trying to behave like Boko Haram.
"That was how the issue of Boko Haram came about. So, it was a clear case of being quoted out of context."
However, Mohammed's comments contradict the statement the governor made when he addressed State House Correspondents last Friday.
Governor Sule said he visited President Muhammadu Buhari to seek the government's support in dislodging Boko Haram members currently in the state.
He had said: "I have come to see Mr President to brief him about some of the activities happening in the state, first in the area of security that we continue to have challenges with a team of Boko Haram who were settled at the border with the FCT.
"We thank the security forces that they have been able to dislodge them. But now, they have gone back and gathered at our border with Benue and they are causing a lot of havoc.
"When they dislodged them, a lot of them were killed, some of them ran away and left the members of their family. We took hostage about 900 members of that family.
"During interrogation, they confirmed themselves that they were indeed Boko Haram. That is where we got our confirmation that they were indeed Boko Haram – from themselves.
"Therefore, it was an opportunity as Mr President wanted to know and I briefed him. I strongly believe that just like a decision was taken last time to take care of this issue, another decision will be taken to do this."