Eight Children Abducted From An Orphanage In Abuja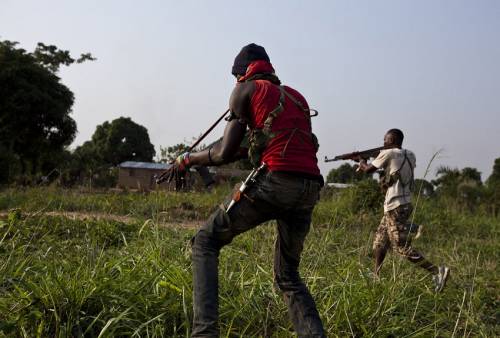 The Nigerian police have confirmed the abduction of eight children at an orphanage in the capital Abuja over the weekend.
Naija News learnt that said the incident took place on Saturday night when armed men broke into an orphanage in Naharati village on the outskirts of the capital and abducted eight children.
However, the police said six children had been abducted and were being held, hostage.
Authorities have already announced the closure of the orphanage to ensure the safety of the remaining children.
According to the BBC, the bandits also broke into several homes in the area and robbed them at gunpoint.
The incident led to the shooting of one man before they later took his wife away and left him covered in blood.
The area appears to have been plagued by banditry for some time, with some sources saying that even in the last three weeks some people have been abducted and released after the ransom was paid.
A local resident told the BBC it was difficult to spend a week without the bandits entering the area.
Kidnappings are on the rise in Nigeria, especially in the north, where hostages often return for ransom after abductions.
It is common for authorities to say that they are doing their best to solve the problem, but the situation is still deteriorating.
Meanwhile, the kidnapping crisis has sparked a growing rift among some Nigerian tribes that have blamed each other for the insecurity, leading to Fulani herdsmen being threatened to flee other states.
Security experts say that if the government had discharged its responsibility to protect the lives and property of Nigerians, this would not have happened.