Dangote Sues American Mistress For 'Disgracing' Him On Social Media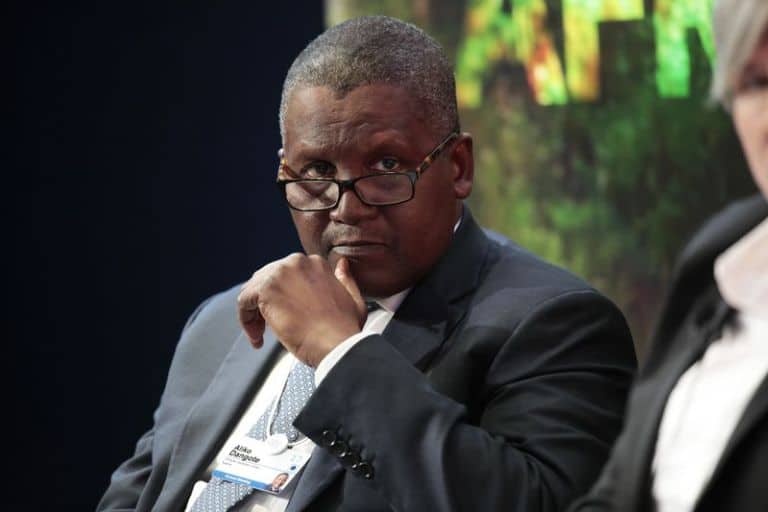 Africa richest man Aliko Dangote has filed a lawsuit to claim damages for his battered reputation after one of his American mistresses posted videos on social media that included his exposed buttocks.
Mr. Dangote filed the charges in an American court in Miami, Florida, according to PeoplesGazette.
In the suit filed under the Pseudonym John Doe, Dangote sought compensation for $30,000 in the civil lawsuit.
The charges were filed against a woman who was identified as Autumn Spikes. She was on social media to expose the lawsuit and threaten Mr. Dangote that he had taken the wrong turn by making the case public, indicating that the billionaire risked having additional embarrassing information about him published on the Internet as part of the suit.
The woman who claimed Dangote had offered to pay her for her silence, said she rejected the arrangement prompting Dangote to file the suit against her.
She said the pair had been in a relationship for nine years without a non-disclosure agreement to gag her from publicly commenting on the affair.
Recall that Miss Spikes on Instagram shared a video of herself and Mr Dangote on a couch draped in an orange blanket fiddling with his mobile phone amidst clearly exposed buttocks.
She tagged @Iambealewis, another lady who had earlier cried out about her relationship with Mr Dangote.
She wrote; "@iambealewis Sis come to miami let's have fun."
She also shared photos of Mr. Dangote alighting from a luxury plane in a private hanger, (now deleted) calling herself repeatedly as a 'ForbesListSugarBabe' in an apparent reference to her lover's status amongst an elite list of world's billionaires
Source: Naija News