2023: Why We Want Tinubu To Contest For Presidency – Yoruba Group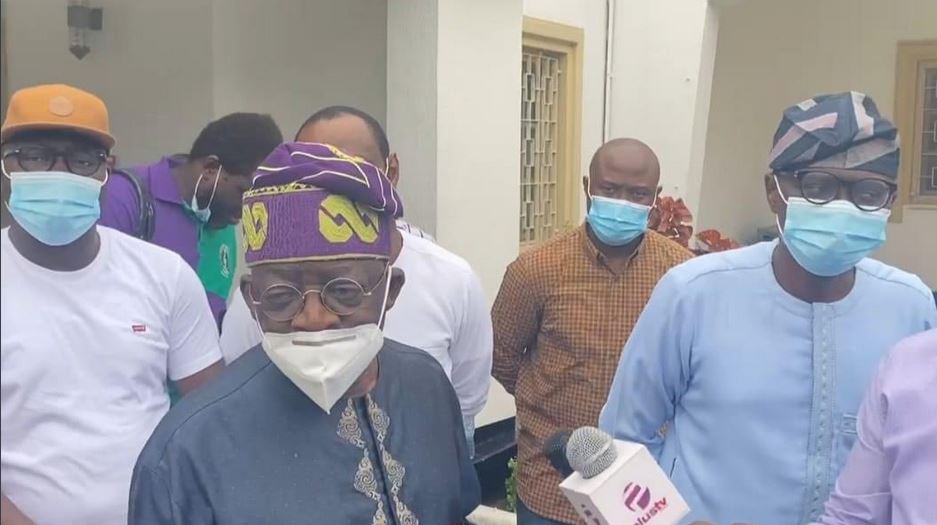 A Pan-Yoruba socio-cultural group, Yoruba Patriots Movement (YPM), has appealed to the national leader of the All Progressives Congress (APC) Bola Ahmed Tunuhu, to contest for President in 2023 election.
The National Coordinator of YPM, Oladosu Oladipupo, made the appeal on Thursday at a summit held at the International Conference Centre (ICC) of the University of Ibadan.
Oladipupo advised APC leaders to use the forthcoming presidential election to repay Tinubu for the struggle and sacrifices he has made for the party.
He posited that Tinubu remains the only Yoruba man who worked tirelessly for the emergence of President Muhammadu Buhari in 2015.
He said: "Tinubu has led the Yoruba nation twice to support President Buhari's presidential ambition.
"Tinubu's cabinet was pan-Nigeria not only pan-Yoruba when he was the governor of Lagos State.
"He remains the only Yoruba man who worked tirelessly for the emergence of Buhari.
"So, we should all support him to contest the 2023 presidency.
"We must work hard to assist him to become the president of Nigeria.
"He has the mental capability and whatever is required to rule this country.
"We have been moving across the nation to tell Nigerians that this is the time for the Southwest to become Nigeria's president."
Oladipupo insisted that the South-West region must produce the next president of the country.
He, however, asked Northern politicians in APC to respect the pre-2015 general election agreement to return power to the South in 2023.