Trump Leaves Washington: Says 'We Will Be Back In Some Form"
US President Donald Trump left the White House Wednesday morning a few hours from the end of his mandate, without having welcomed his successor Joe Biden who will be sworn in at midday.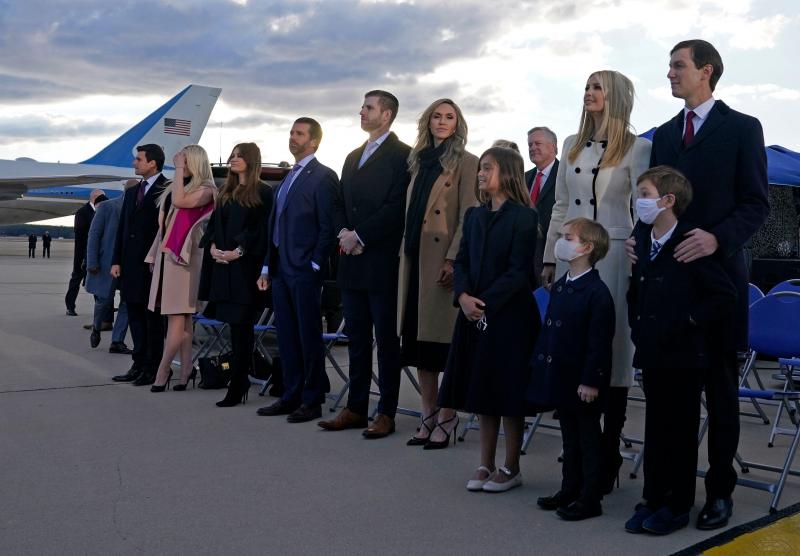 The Presidential Marine One helicopter carrying Donald and Melania Trump took off shortly after 2:15 p.m. from the gardens of the White House. Speaking just a few words, the outgoing president referred to a "fantastic four-year" term, "It's been a great honour, the honour of a lifetime," Mr Trump said.
"This has been an incredible four years, We've accomplished so much together." the president said when he arrived at Air Andrews base, about fifteen kilometres from Washington, where the presidential plane Air Force One is housed, before thanking his family.
"The First Lady is a woman of grace, beauty and dignity and so popular with the people," he said before inviting his wife to speak. Melania spoke briefly: "It has been my greatest honour. You will be in my thoughts and my prayers. May God bless this beautiful nation ".
"I will always fight for you. I will be watching. I will be listening, and I will tell you that the future of this country has never been better. I wish the new administration great luck and great success. I think they'll have great success." he concluded. He thanked his Vice President Mike and his staff one last time.
"Good luck, see you soon". The Republican billionaire flew in stride to Florida for his last flight aboard Air Force One, to join his golf course in Mar-a-Lago.
Download NAIJA NEWS app: