Ondo: Akeredolu Can Oust Criminal Herdsmen, Afenifere Tells Presidency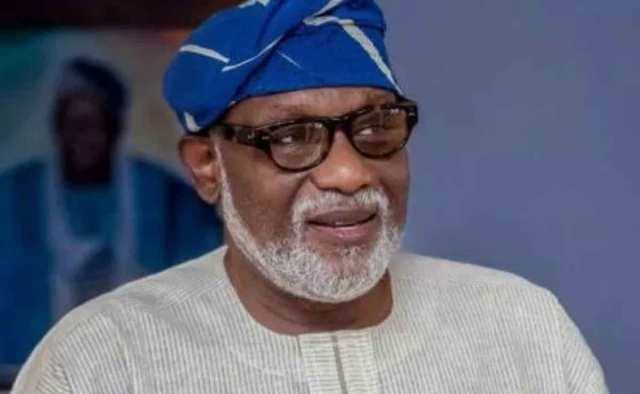 The Pan Yoruba Socio-Political Group, Afenifere, has said the Governor of Ondo State, Rotimi Akeredolu, has the right to issue quit notice to criminal herders in the state.
Naija News reports that Akeredolu had ordered herdsmen in the state to vacate the forest reserves within a period of seven days counting from Monday, 18th January.
In a statement issued on his official Twitter handle on Monday, the governor also banned night grazing as well as highway and under-age grazing in the state.
Akeredolu said the actions are part of efforts by the government to combat cases of kidnappings and other security challenges in the state.
Reacting to the quit notice, President Muhammadu Buhari rejected the ultimatum asking herdsmen to leave Ondo forest reserves.
In a statement on Tuesday by his media Spokesman, Garba Shehu, the President urged the state government and the leadership of the Fulani communities to continue their dialogue for a good understanding to end insecurity in the state.
Speaking on the issue, Secretary-General of Afenifere, Chief Sehinde Arogbofa, hailed the governor for issuing the quit notice to the criminal herdsmen.
Arogbofa said governor Akeredolu has taken the right steps because criminal elements have virtually taken over the lands in the state.
He said: "Akeredolu is on the right path especially if the occupation of those places or any place in the state is inimical to the development of the state, Akeredolu as the Chief Security officer of the state can exercise this power.
"Akeredolu has shown to be a true Nigerians when he said that any of the herdsmen who want to stay in any part of the state must first of all register.
"You can't just come from nowhere to occupy somebody's land without his authority. A desperate disease needs a desperate remedy.
"The rate of kidnapping in this state is very embarrassing to the extent that one cannot leave one's house without serious prayers to return home safely. Illegal people have virtually taken over our lands in the state. I must confess that the governor has felt concerned.
"Some of our traditional rulers had given outlands to people without authority, to people who they cannot trace and who is alleged to be a suspicious character, people straining from the Niger Republic without legal rights.
"I think we have to credit Mr. Governor for saying that any landowners or traditional rulers caught plotting with these marauders or sell lands to them without authority would be seriously dealt with"
Source: Naija News