White Men, Christians, Muslims Among Boko Haram – Borno Governor Reveals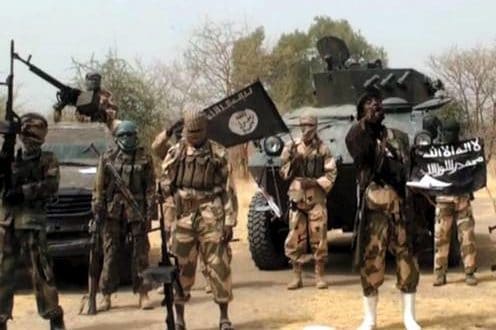 Governor Babagana Zulum of Borno State has revealed that white men, Asians, Africans, Christians and Muslims are members of the dreaded Boko Haram terrorist group.
He stated this while speaking in Lagos on Friday at the 17th Chief Gani Fawehinmi annual lecture, themed 'The constitutional history of Nigeria's dysfunction: Any pathway to indivisibility and common progress?' which was organised by the Nigerian Bar Association (NBA).
According to the Borno governor, foreign interests are also sponsoring the Boko Haram terrorist group to recruit children as fighters.
Zulum urged Nigerians not to see the insurgency in the north-eastern states of Borno, Yobe and Adamawa as a northern problem but a challenge that affects everyone.
The Borno governor pointed out that his state shares a border with Cameroon, Chad and Niger Republic and that as a result of Nigeria's porous borders, people were importing arms into the country,.
He noted that such arms keep fuelling the insurgency, adding that "our borders are so porous and proliferation of arms is existing there."
"I'm from Borno State, and many of our children are into Boko Haram. I'm not denying the fact. But again, they are being sponsored by many people across the world. Among Boko Haram, we have white men, Asians, Africans, Muslims and Christians," Zulum said.
Meanwhile, Governor Babagana Zulum has backed calls for the 2023 presidency to go to the southern region of the country.
According to the Borno Governor, other sections of the country should be given the opportunity to lead.
"I'm persuaded that other sections of the country should be given the opportunity to lead in 2023, why not? It is constitutional," he said.
"Let me state here that I have a problem with the age limit set at 40 [for presidency], because whatever is the logic behind it, it is difficult to consider it valid in contemporary times."
Source: Naija News