2023: Why I Won't Support Tinubu's Presidential Ambition – APC Chieftain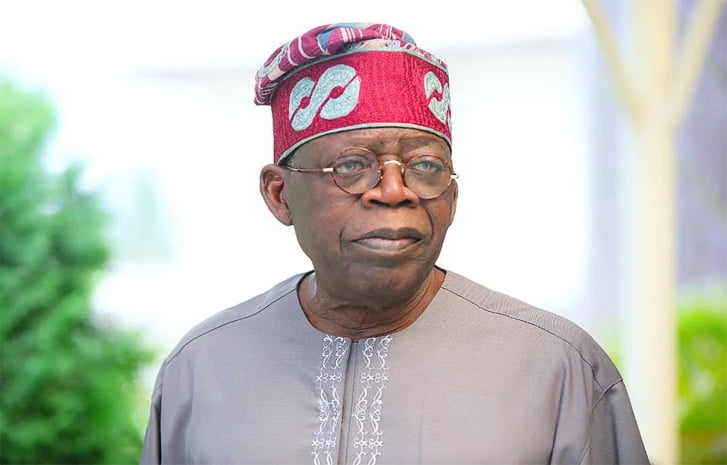 A former Deputy Speaker of Ekiti State House of Assembly, Karounwi Oladapo, has revealed why he will not support the presidential ambition of the National Leader of the All Progressives Congress (APC), Bola Ahmed Tinubu.
In an interview with Vanguard, Oladapo, who is the South-West APC Spokesman, said the reason is that Tinubu is too old to lead the country.
He noted that the former Lagos state governor will be above 70 years old in 2023, saying he cannot in all good conscience support Tinubu to become Nigeria's president.
The former lawmaker stressed that Nigerians cannot tolerate another septuagenarian after President Muhammadu Buhari.
Oladapo also said that he will not be supporting the APC leader because is a Muslim, saying that it is time for a Christain to lead the country forward.
The former lawmaker, however, said he will be supporting Governor Kayode Fayemi of Ekiti state to contest for the 2023 presidential election.
Oladapo said the governor is 55 years of age, a senior youth within the bracket of the 'Sorosoke' generation, and a vast politician.
He noted that Fayemi is also a Christian from the South, adding that the stability of Nigeria will not be threatened under his leadership.
According to the former lawmaker, Fayemi is highly connected, has a strong international network and development partners across the world.
Oladapo said Fayemi has been tested with the chairmanship of the Nigeria Governors' Forum and has performed very well. He added that the Ekiti governor has earned the respect and love of all governors across party line.
The South-West APC spokesman opined that Fayemi has helped most of the governors to attract international development partners and had shown them through peer review how to get international grants to drive development in their states.