Uganda Presidential Election: The Most Fraudulent In History – Bobi Wine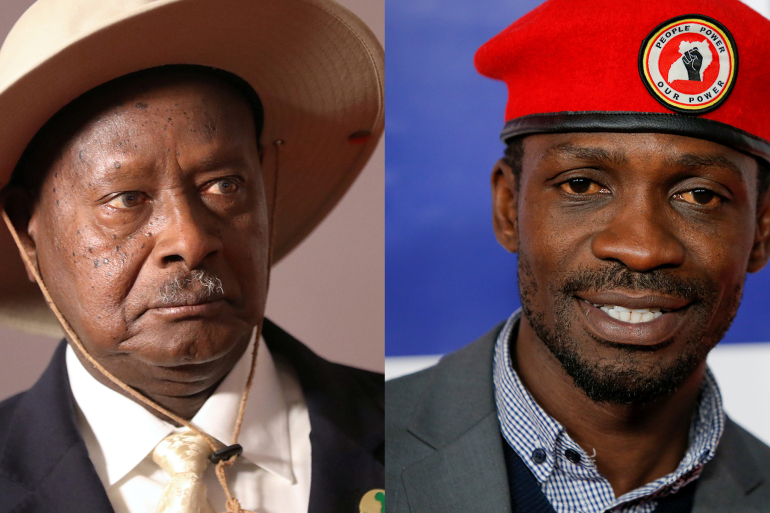 Uganda President, Yoweri Museveni, has been accused by the presidential candidate of the opposition party, Bobi Wine, of fabricating the results of the election.
The singer-turned-lawmaker described the electoral process as the most fraudulent election in the history of the country.
He called on the people of Uganda to stand against the results released from the election.
Wine further stated that his house which is located in Kampala is surrounded by hundreds of soldiers who are not allowing him to leave.
The deputy spokesperson of the army, Deo Akiiki, who spoke on the development claimed that security operatives are at Wine's house trying to assess the threats he might face by going out.
Akiiki said, "So they might be preventing him in the interest of his safety."
Naija News had earlier reported that the Uganda Election Commission declared incumbent president, Yoweri Museveni the winner of the presidential election.
Chairman of the commission, Justice Simon Mugenyi Byabakama, said Museveni won 5.85 million votes, or 58.64 per cent, while main opposition candidate Bobi Wine got 3.48 million votes or 34.83 per cent.
"The electoral commission declares Yoweri Museveni… elected President of the Republic of Uganda," he said.
He said turnout was 57.22 per cent of the almost 18 million registered voters.
Byabakama urged the population to "remain calm and accept the outcome of these elections" while reminding those celebrating to be mindful of the Covid-19 pandemic.