'We Will Crucify Kukah And No One Will Stop Us' – Muslim Cleric Threatens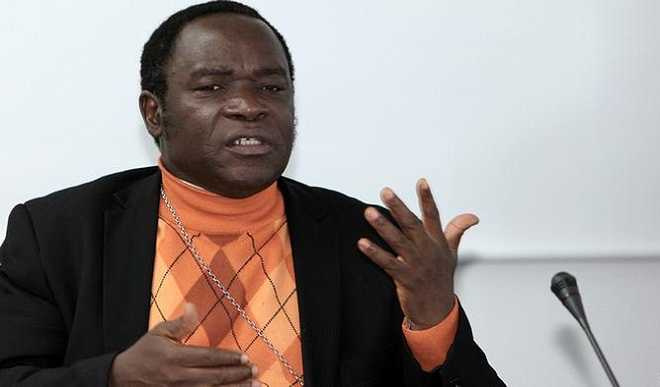 The Bishop of the Catholic Diocese of Sokoto, Mathew Kukah, has been warned by a Sokoto-based Islamic cleric, Abubakar Malami, to desist from challenging President Muhammadu Buhari-led government.
This is coming a few days after the Muslim Solidarity Forum has asked the Bishop of Sokoto Diocese, Bishop Mathew Hassan Kukah to apologise to the entire Muslim Ummah over his recent comments against Islam or leave Sokoto.
Malami in a sermon threatened the Bishop Kukah would be crucified and there will be no one to stop them if he does not desist from challenging the government.
The Muslim cleric said, "Not even the government will be able to stop us."
The cleric, who spoke in Hausa in a video obtained by Saharareporters said, "Matthew Hassan Kukah is already cursed by Allah. Therefore, if Kukah challenges the government, he will be crucified. We will not listen to anybody when we are crucifying him, not the government, not even the Sultan of Sokoto."
Recall that Kukah, in his Christmas message on December 25, 2020, had accused President Muhammadu Buhari of nepotism and institutionalising northern hegemony by "reducing others in public life to second-class status."
"Every honest Nigerian knows that there is no way any non-Northern Muslim president could have done a fraction of what President Buhari has done by his nepotism and gotten away with it," Kukah had said.