Biafra: IPOB's Nnamdi Kanu Reveals Solution To Nigeria's Problems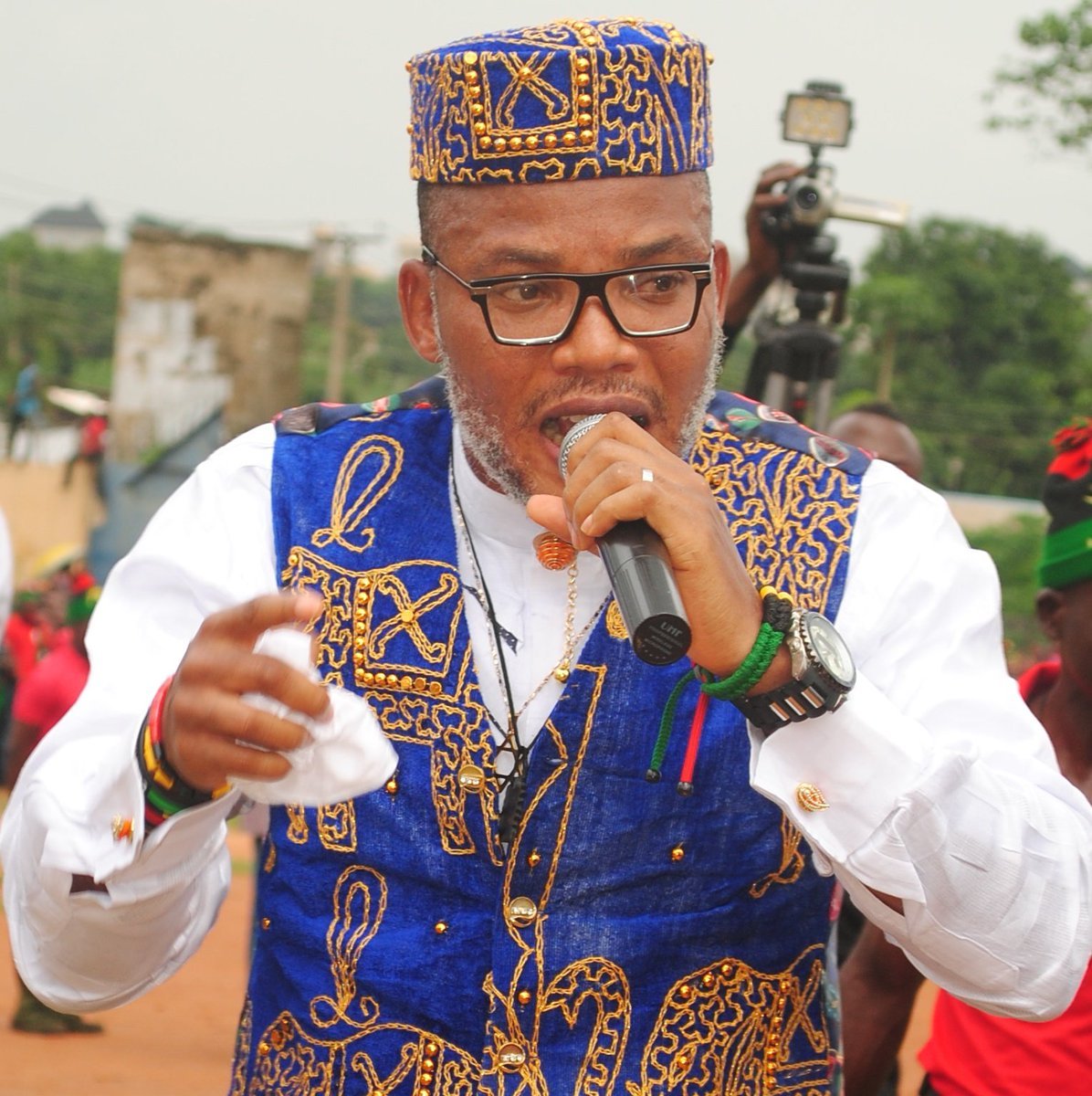 The leader of the proscribed Indigenous People of Biafra (IPOB), Nnamdi Kanu, says only a referendum can solve the multi-dimensional problems rocking Nigeria.
Naija News reports that the pro-Biafra activist made this known in a statement issued by the group's Publicity Secretary of the group, Comrade Emma Powerful.
According to Kanu, Nigeria is still remembering the genocidal war of 1967- 1970; a war the group claimed was planned to annihilate the people of the Old Eastern region.
The IPOB leader said: "Instead of treating Biafrans as equal stakeholders in the affairs of the country they have continued to subjugate and hunt down our people with the help collaborators in government houses in the east and Igbo professional traitors based in Abuja & Lagos.
"IPOB family members and other Biafran agitators have remained daily targets of the oppressor and their security agencies who see the South as a conquered territory and its indigenous inhabitants ripe for elimination at all cost.
"The question every rational being must as is this; why is Nigeria living in self-denial? Despite repeated warnings, sometimes from those who previously worked against Biafra, that Nigeria is fast traveling on the same highway that led to the war in 1967, those at the helm of leadership in the Zoo that laughably refer to themselves as the 'elites' have chosen to play the ostrich.
"Instead of playing to the gallery with warm words and empty promises, the time has come for these mischievous political hoodlums masquerading as elites in Nigeria to courageously do the needful and permanently address the root cause of the ever growing agitations across the Luggardian contraption.
"There is only one universally acknowledged solution to the problems bedeviling One Nigeria, it is called Referendum.
"This will enable and more importantly give the various ethnic nationalities forcibly clamped together into the undesirable British engineered colonial cage, the choice to decide whether or not they wish to continue their miserable coexistence or not."