APC Breaks Silence On Tinubu Emerging As Its 2023 Presidential Candidate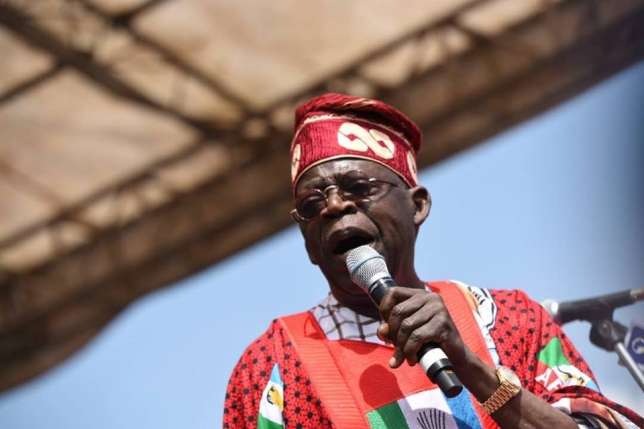 The All Progressives Congress (APC) has said its National Leader, Bola Ahmed Tinubu, has to form an alliance with party stakeholders in other zones in other to emerge as its presidential candidate in 2023.
This was made known by the party's Deputy National Publicity Secretary, Yekini Nabena to Daily Post on Thursday.
According to the APC chieftain, no matter the zone one comes from he/she needs to work with other region to emerge as the party candidate.
Nabena said: "I don't know or tell how strong Tinubu's chances are because politics is all about alliance.
"It depends on who he is aligning with and his alibi. A tree cannot make a forest, you can be strong in a particular state but what about others.
"However, politics is all about numbers, so i can't say much about anybody's chances. No matter the zone you are from you still need to work with other zones because it's the people that will count."
Meanwhile, some former and present speakers of State Houses of Assemblies in the Southwest have submitted that Nigeria's presidency should return to the region in 2023.
They further submitted that the National Leader of the APC, Tinubu is the right candidate for the position.
The speakers made their view known at a meeting in Ibadan, Oyo State on Wednesday and Thursday which was convened by the Speaker, Lagos State House of Assembly, Rt. Hon. Mudashiru Obasa.
During the meeting, it was gathered that Obasa specifically noted that Tinubu has not officially declared intention to contest the 2023 presidency but they feel he is the right person for the job, hence the need to begin groundwork ahead of an expected official declaration.
The Lagos Speaker charged others in attendance at the meeting to take the view back to their people and begin laying the foundations as necessary for the actualization of Tinubu's presidential ambition.