Why Twitter Banned Trump Permanently – Jack Dorsey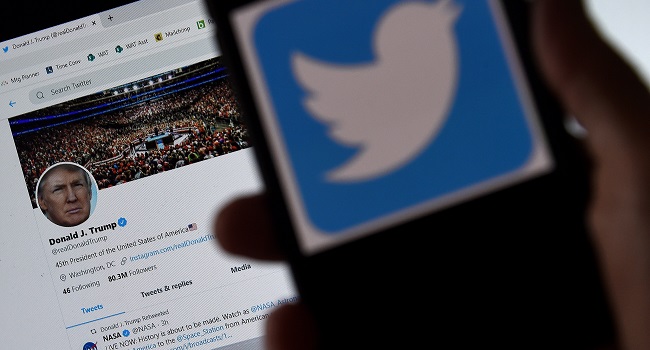 Twitter chief Jack Dorsey on Wednesday backed the messaging platform's ban of US President Donald Trump.
In a series of tweets on Wednesday, Dorsey said Trump's action sets a "dangerous" precedent and represents a failure to promote healthy conversation on social networks.
He said: "I do not celebrate or feel pride in having to ban Donald Trump from Twitter, or how we got here. After a clear warning we'd take this action, we made a decision with the best information we had based on threats to physical safety both on and off Twitter. Was this correct?
"Banning Trump was the right decision as Twitter faced an extraordinary and untenable circumstance, forcing us to focus all of our actions on public safety.
"Offline harm as a result of online speech is demonstrably real, and what drives our policy and enforcement above all.
"A company making a business decision to moderate itself is different from a government removing access, yet can feel much the same. I believe the internet and global public conversation is our best and most relevant method of achieving this.
"I also recognize it does not feel that way today. Everything we learn at this moment will better our effort, and push us to be what we are: one humanity working together"
Trump's access to social media platforms that he used as a megaphone during his presidency has been largely cut off since a violent mob of his supporters stormed the Capitol in Washington last week.
In addition to Twitter, bans have also been put in place by Facebook, Instagram, Twitch, and Snapchat, while YouTube temporarily suspended Trump's channel.
However, Twitter was the Republican billionaire's go-to tool, which he used to directly communicate on a daily basis with some 88 million followers, posting everything from proclamations to accusations and spreading misinformation via the platform.
Social media operators say the embittered leader could have used his accounts to foment more unrest in the run-up to President-elect Joe Biden's inauguration.
On Monday, Twitter took things one step further, announcing it had also suspended "more than 70,000 accounts" linked to the far-right QAnon conspiracy theory that claims Trump is waging a secret war against a global liberal cult of Satan-worshipping pedophiles.
Download NAIJA NEWS app: