NIN: Suspected Gunmen Storm Rivers NIMC Office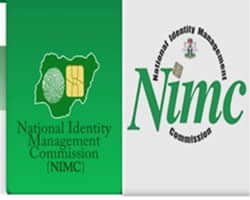 Suspected gunmen on Tuesday afternoon stormed the National Identity Management Commission office in Port Harcourt and disrupted the on-going National Identity Number registration.
It was reported that the gunmen collected a mobile phone of an applicant and collected monies from others before leaving.
The men who were seven in number stormed the commission office and with gun beating up a young man in what is believed to be a suspected cult clash.
It gathered that the armed men were invited by one of the young men after an argument with another NIN applicant.
An eyewitness who recounted the incident said, "Some guys came here yesterday (Tuesday), there were seven of them. Some of them were armed with guns. So they beat him up, collected his phone, and collected some money from other people."
"They now left, that they will still come back. That they will scatter this place. And the crowd here was too much. Some guys who are coming here, they are not coming here to do anything but to steal phones and collect money from people."
"Around 1:30pm to 2pm. As you see them, not everybody came here to do the NIN. Some just came to steal. The police were inside. Here, nothing like security here," he explained.
The incident was confirmed by the Rivers State NIMC Coordinator, Amonia Oghenekaro, he said "Our lives are in danger."
Oghenekaro further said a lot of crime, including pickpocketing, go on outside the premises, noting that "I have an appointment with the Commissioner of Police tomorrow (Thursday)."
"I will ask him to give us some of his men because they said (gunmen) they will come again. Our lives are in danger. We have some policemen here, but they are inside, while the applicants are outside. But we (staff) are not even safe inside. So until I meet with the Commissioner," she added, just as she urged the applicants to conduct themselves properly and stick to the dates of their invitation.
Download NAIJA NEWS app: