Insecurity: Gov Makinde 'Point Fingers' At Traditional Rulers, Warn Okada Riders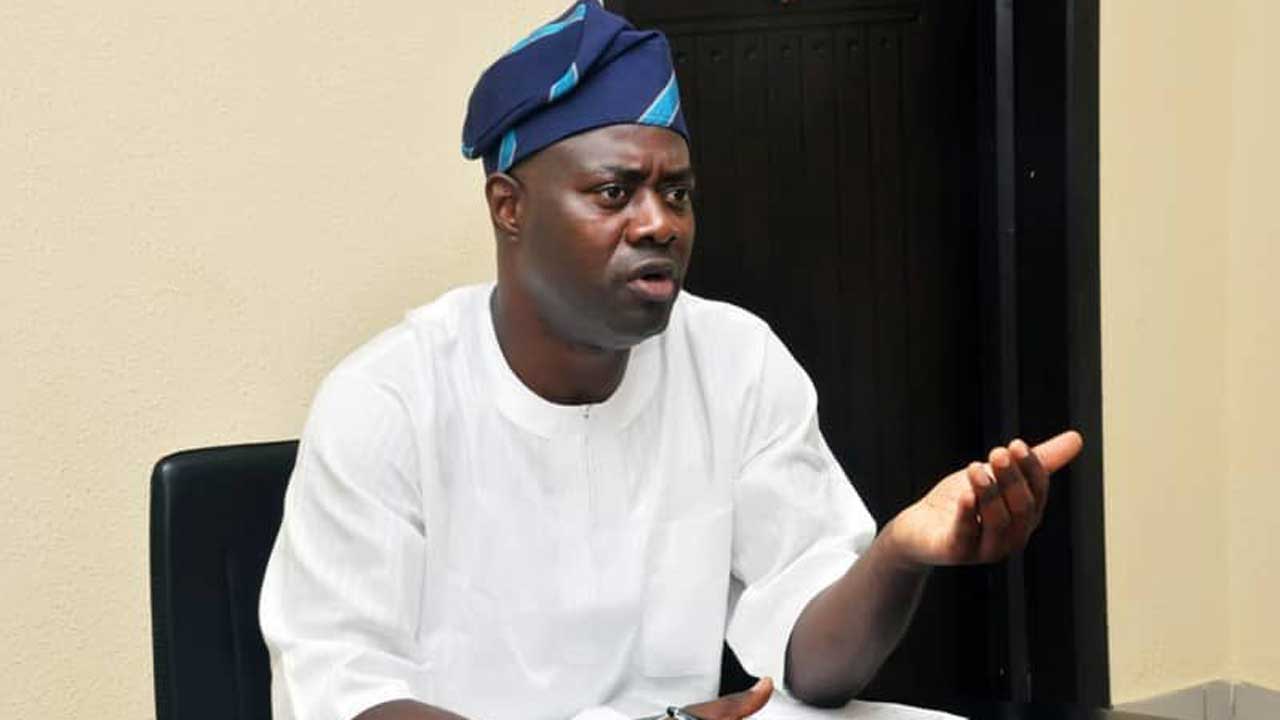 Governor Seyi Makinde of Oyo State has frowned at traditional rulers who allow non-indigenes to enter into their various domains without proper documentation.
According to GSM, some foreigners without proper documentation have infiltrated the state and are contributing to the rising insecurity in the state.
Speaking through his Chief Press Secretary, Mr Taiwo Adisa in a statement made available to newsmen on Thursday, Makinde warned monarchs in the state against allocating land to any foreigner without proper documentation in their domains, noting that such would not be tolerated.
The governor assured that his administration would ensure that foreigners in the state were properly documented very soon.
Naija News recalls that GSM sometimes in December 2020 alleged that fighters from Mali were attempting to illegally come into the country through the Saki border.
Reacting to recent insecurity challenges in the state, Governor Makinde "warned traditional rulers and village heads against allocating lands to undocumented foreigners, stating that some undocumented individuals had been contributing to insecurity in the state.
"So, we are going to provide some documentation for them. Those who work in the mining site will be documented and a task force is being set up to do this," the governor noted.
GSM added that very soon all okada riders in the state would be registered, adding that their operations would as well be monitored if their leaders failed to get them registered.
"But if they would not register their people, we will be left with no choice than to just regulate the hours in which they operate. So, I am hopeful that they will cooperate with us by getting their people registered," he added.
Speaking on the relationship between the police and Amotekun, the governor also said the state had observed that the relationship between the police and Amotekun was not cordial but said that this would be addressed to make the two work better.
"Amotekun is not operating in a vacuum. They are a creation of the law of the state. The Nigerian Police is a creation of the Constitution of the Federal Republic of Nigeria. It is normal that we have inter and intra agency friction where possible, but we will get everybody together and seek alignment towards the same end basically," Makinde noted.
He observed that some persons were out to discredit the good works of Amotekun but said such would not be allowed to stand.
Meanwhile, Kwara State chapter of the All Progressives Congress, APC, has called on President Muhammadu Buhari, other concerned persons to save the state party from political perdition.
Naija News reports that the party's call for urgent intervention follows the removal of the state's Chairman, Bashir Omoloja Bolarinwa by the party National Caretaker Committee.
Download NAIJA NEWS app: