2023: Southwest Speakers Declare Support For Tinubu Presidency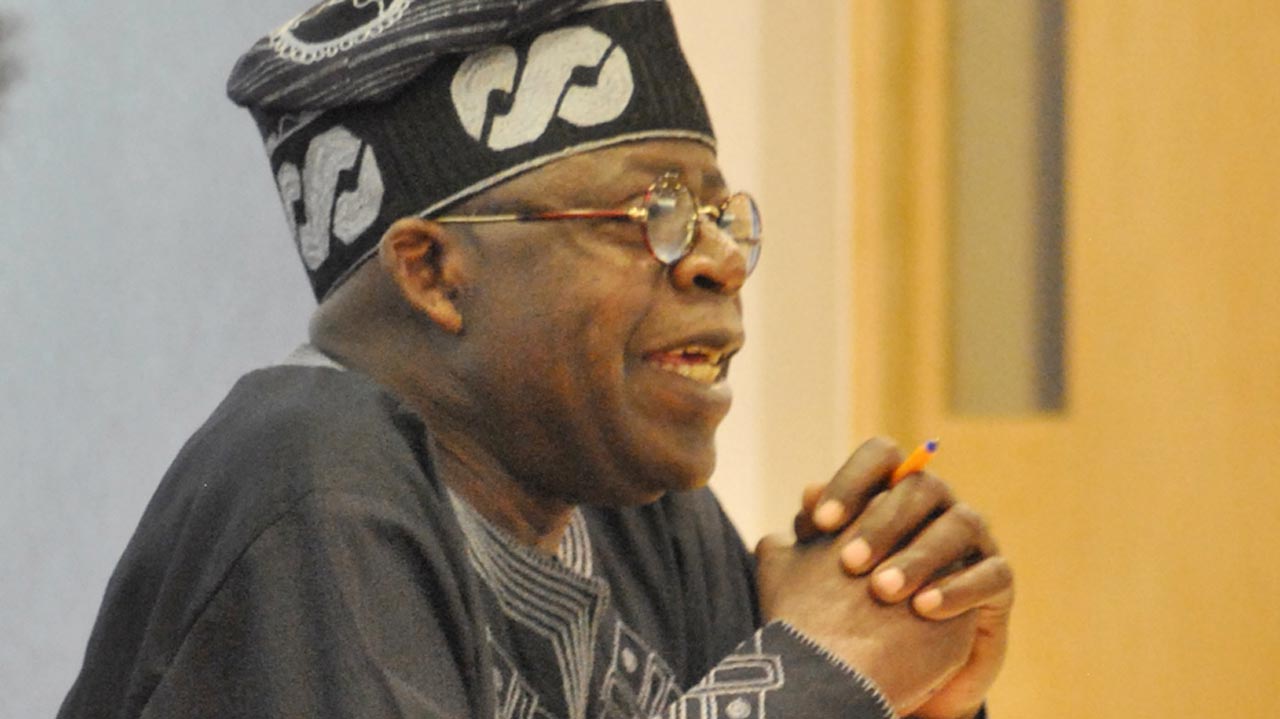 Some former and present speakers of State Houses of Assemblies in the Southwest have submitted that Nigeria's presidency should return to the region in 2023.
They further submitted that the National Leader of the All Progressives Congress (APC), Asiwaju Bola Tinubu is the right candidate for the position.
The speakers made their view known at a meeting in Ibadan, Oyo State on Wednesday and Thursday which was convened by the Speaker, Lagos State House of Assembly, Rt. Hon. Mudashiru Obasa.
During the meeting, it was gathered that Obasa specifically noted that Tinubu has not officially declared intention to contest the 2023 presidency but they feel he is the right person for the job, hence the need to begin groundwork ahead of an expected official declaration.
The Lagos Speaker charged others in attendance at the meeting to take the view back to their people and begin laying the foundations as necessary for the actualization of Tinubu's presidential ambition.
At the meeting, Obasa also formally introduced the Bola Ahmed Tinubu (BAT) Foundation and Movement to the participants.
Speaking at the gathering, the BAT National Coordinator, Ambassador Aliyu Saulawa, emphasized the need to ensure power returns to the Southwest in 2023 with Tinubu as the candidate.
Naija News gathered that some of the points discussed and agreed upon at the meeting include that:
"Asiwaju Bola Ahmed Tinubu, being a Yoruba man with the capacity, experience and means should be the candidate to be supported to emerge as the next president of Nigeria.
"That Asiwaju Tinubu still needs to do more networking in Yoruba land, especially amongst serving and past governors so that voices of dissent can be reduced to the barest minimum.
"That all stakeholders here present should go back home and start the Asiwaju Tinubu presidential project pending when he will come out public to agree to contest.
"And that all speakers present must commence beneficial political interaction with traditional rulers across the southwest."
Meanwhile, the immediate past chairman of the Lagos State chapter of the All Progressives Congress (APC), Otunba Henry Ajomale, has revealed those ganging up against the national leader of the party, Asiwaju Bola Tinubu.
Speaking with Daily Independent, on Wednesday, Ajomale said some party members are working against the presidential ambition of Tinubu ahead of the 2023 election.
According to Ajomale, some APC members are making moves to bar Tinubu from contesting for the highest political office of the land. He noted these moves are based on the latest developments in the party.