NEF Warns Those Trying To Cause Religious War In Nigeria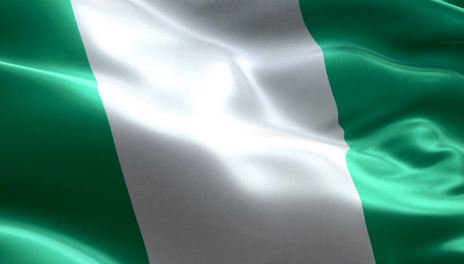 The Northern Elders Forum (NEF) has warned that Nigerians should watch and guard their statements so as to prevent any form of religious war in the country.
NEF in a statement on Wednesday by its Director of Publicity and Advocacy, Dr. Hakeem Baba-Ahmed warned that Nigeria should not be subjected to further difficult circumstances capable of imposing fear in the mind of citizens.
Baba-Ahmed who expressed worries about certain disturbing comments in the polity, therefore, warned those spreading explosive and inciting statements to check their ways and desist from such acts.
He said: "Northern Elders Forum (NEF) is concerned over disturbing comments with distinctly religious undertones which are causing anger and fear in the public domain.
"The Forum's concerns have been compounded by published warnings from the Department of State Security (DSS) over attempts to cause breaches in security and peaceful co-existence through incitement in many parts of the country."
"There are no threats to any religion under current circumstances that would justify action which will threaten peace and harmonious co-existence in this country. If there are indeed reasons that could be exploited to engineer religious conflicts, the Forum demands that governments deal decisively with them."
NEF stressed the need for Christians and Muslims to live peacefully with one another and avoid mischief-makers with no good intention for the country.
The NEF statement comes a few days after the Department of State Services (DSS) alleged that some individuals are plotting to incite religious violence in some Nigerian states.
Naija News reports that the DSS disclosed this in a statement on Monday titled 'Plots to incite religious violence in Nigeria', signed by its spokesperson, Peter Afunanya.
The Nigerian secret police warned that some worship centres and religious leaders may be attacked.
Meanwhile, a Professor of Political Science, Kamilu Sani Fage, says the North is not afraid of restructuring and should not be blackmailed into it.
Naija News had reported that a professor of political economy, Pat Utomi, said the North is afraid of restructuring and northern politicians are uncertain where restructuring will lead them.
Speaking at a virtual media parley on Monday, the former governorship candidate said the north has become really unproductive because it largely relies on the federal government for its share of revenue.
Reacting to the claims, Fage asked the Southern leaders not to blackmail the North and its leaders into restructuring the country.
He said that the issue of restructuring must be seriously addressed and not forced down the throat of any region.
Source: Naija News