Kukah: Mind Your Utterances – Fani-Kayode Warns Islamic Group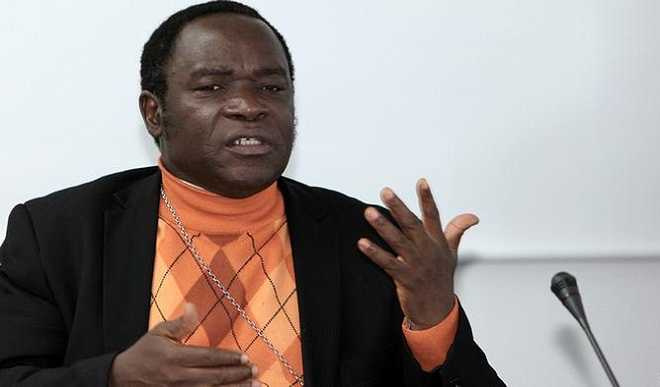 The Minister of Aviation under the Goodluck Jonathan-led government, Femi Fani-Kayode, on Wednesday, warned the Muslim Solidarity Forum, to mind their utterances against the Catholic Bishop of Sokoto Diocese, Mathew Kukah.
Naija News had earlier reported that the Islamic group asked Kukah to apologize over his Christmas Day message or leave Sokoto State.
The call was made by the acting Chairman of MSF, Prof Isa Maishanu in a statement released in reaction to Kukah's message.
Fani-Kayode who took to his Twitter account to react to the attack on Kukah wrote, "Bishop Hassan Kukah did not attack Islam & has nothing to apologise about. He has always sought for religious tolerance & peaceful co-existence between Christians & Muslims. Those that demand that he "must apologise" or "leave Sokoto" must mind their utterances & keep the peace."
"If anyone can provide me with a video of Kukah calling for violence against Muslims or inciting people against Islam I will give him one million nairas."
Recall that Kukah in his Christmas Day message accused President Muhammadu Buhari of nepotism and failure to protect Nigerians.
Kukah, message, however, did not sit down well with some people, with the Sultan of Sokoto, Alhaji Sa'ad Abubakar, JNI accusing Kukah of targeting the message against Islam.
The cleric had said, "One Northern Imam after the other have posted videos of lamentation on the social media asking why, with all the cards of power in the hands of northern Muslims, everything is bursting in the seams. How come our region has become a cesspool of blood and death? Why did President Buhari hand over a majority of the plum jobs to Northern Muslims? Was it for efficacy and efficiency? What was the logic? President Buhari must pause and turn around because his policy of nepotism has been rejected by the gods."
Source: Naija News