FCMB MD's Wife Reportedly Moves Out Of Matrimonial Home, Seeks Divorce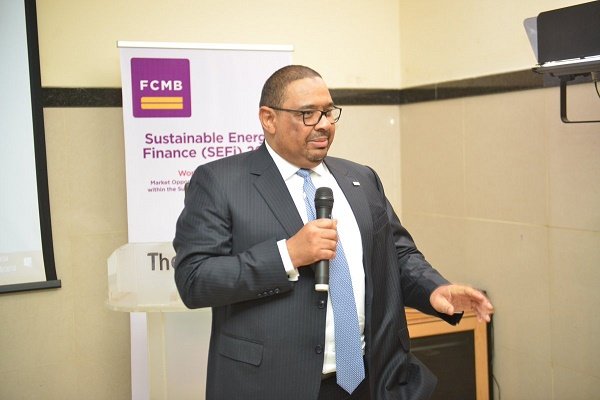 Hauwa Huru, wife of the suspended Managing Director of First City Monument Bank (FCMB), Adam Nuru, has reportedly moved out of their matrimonial home.
According to SaharaReporters, Hauwa has asked her lawyers to prepare divorce papers so she could divorce her husband for engaging in adultery.
"I know she has moved out. This case is beyond Moyo or the late Tunde. His own marriage is about to crash now. The wife and her family are really giving him problems. They are ready to deal with him. The Moyo stuff is part one, he is currently facing the second part with his wife," a family source said.
Naija News had reported that some friends of Tunde Thomas alleged that Nuru had an affair with Moyo Thomas, a former FCMB employee, and fathered two children with her.
They also alleged that Tunde, Moyo's husband, died of depression after discovering that his supposed two children with Moyo were not his but Nuru's.
The friends claimed that Tunde suffered a stroke due to the experience but later recovered and thereafter met another lady whom he planned to marry.
Tunde was, however, said to have died two days before his relations and his fiancée's family were scheduled to meet as is customary before marriages in Nigeria. They said his fiancée was said to be pregnant at the time of his death.
They, however, asked the CBN to sack Nuru, while demanding a comprehensive investigation into the matter.
Source: Naija News